My mom Lisa might just be where I got my free spirited travel loving explorer heart from, she even used to be a travel agent back in the day and has been all over the world. As soon as she caught wind we may move to Europe, she jumped at the chance to book a visit and wound up being our very first visitor. We knew we wanted to bring her to Hamburg, but we also wanted to take advantage of easy and cheap travel throughout Europe, so we opted to spend the first half of our trip in Ireland. My mom has always dreamed of going, and with Richie having been twice previously to study abroad, it turned out to be the perfect fit. One part Guinness, one part whiskey and two parts adventure, this was one of my favorite trips ever, and to be able to share it with my mom is what made it so special.
Richie and I took off from Belgium, my mom from Minneapolis and the three of us met for two nights in Dublin. We stayed at Staycity Aparthotels Saint Augustine Street which was perfect for the three of us, especially after they upgraded us to a two bedroom suite. The hotel was walkable to everything, and especially close to Ireland's oldest pub The Brazen Head where we first discovered our newfound love for Bailey's cheesecake.
Day one was a rainy one, big surprise right? Dressed in our golashes and hooded jackets, we braved the elements and ventured out for lunch at The Brazen Head followed by drinks at The Temple Bar in Temple Bar, Dublin's most lively neighborhood. By later in the evening the weather had cleared, and we went out for a lovely dinner at The Bank on College Green, a two story gastropub located in an elegant old bank building. We tucked in early as my mom was jet lagged (just kidding, she was good to go and I was the tired one) in anticipation of another full day ahead.
Day two began in pursuit of breakfast, which was made difficult by the fact that most things in Europe are closed on Sundays. We did find a spot for traditional Irish breakfast, and while Richie's black pudding, meat loving, artery clogged heart was happy, my mom and my salad and smoothie loving, vegetable obsessed hearts began to realize our food tastes may not be the most aligned with the Irish way.
Post breakfast, we headed over to the Guinness tour for some history, views and well deserved pints. Having lived in St. Louis for a good chunk of time, my mom, Richard and I have all done our fair share of big brewery tours at Anheuser Busch. The Guinness Tour was different in that it was much more of a self guided stroll through what felt more like a museum than it did a functional brewery. Despite this, the setup and architecture of the building were so impressive that we loved the tour, and my personal favorite part was the entire floor dedicated to marketing, as Guinness is known for its marketing genius. We opted to have our comped pints in The Gravity Bar, their 7th story bar with 360° panoramic views of Dublin. After our beers, we had a beautiful lunch a few stories below at The Brasserie where I was brave enough to try a black velvet, a mix of Guinness and champagne. It was alright (I wouldn't order another) but overall we were super impressed with all of the hospitality at Guinness. I truly could have spent the entire day there.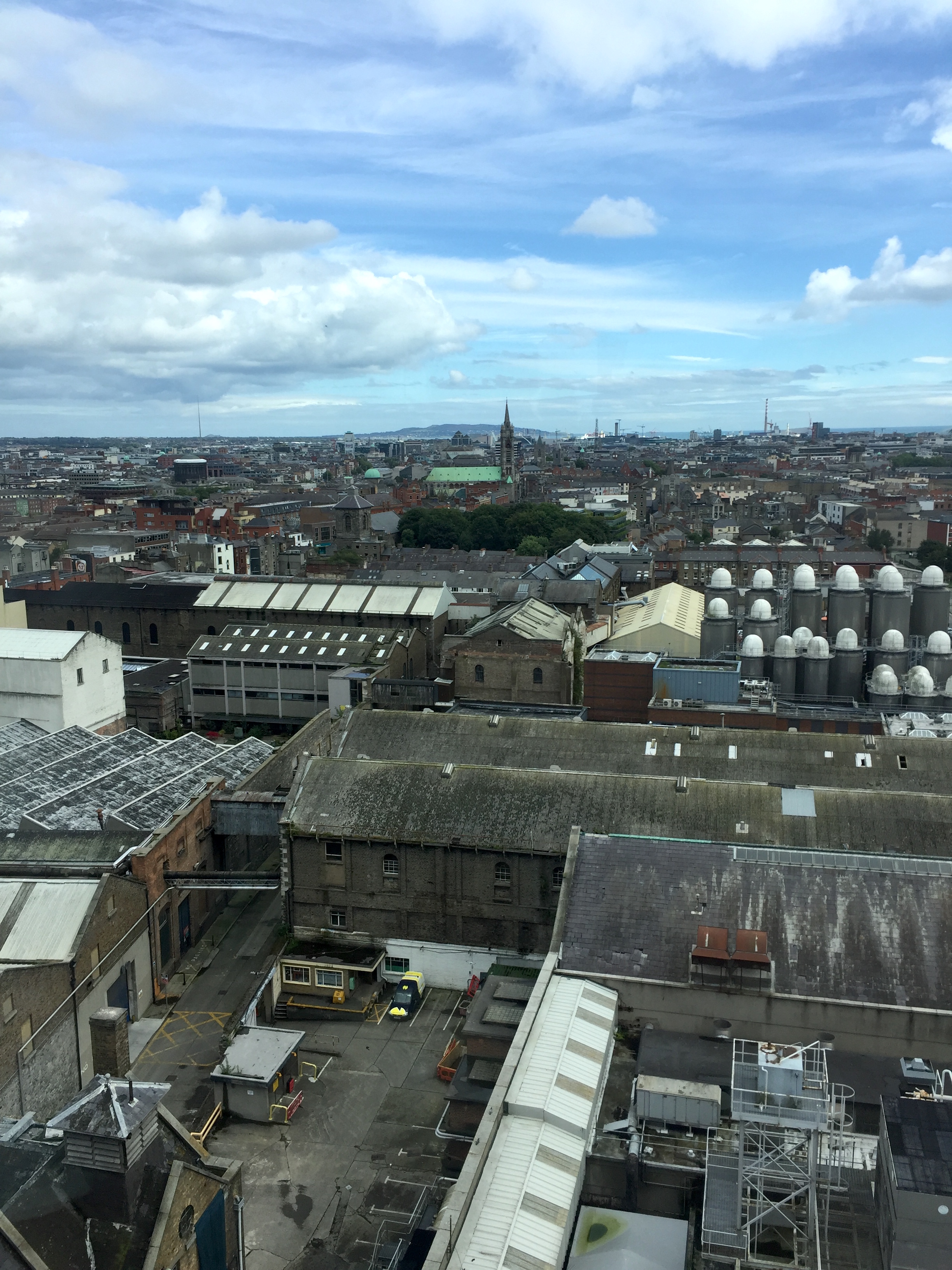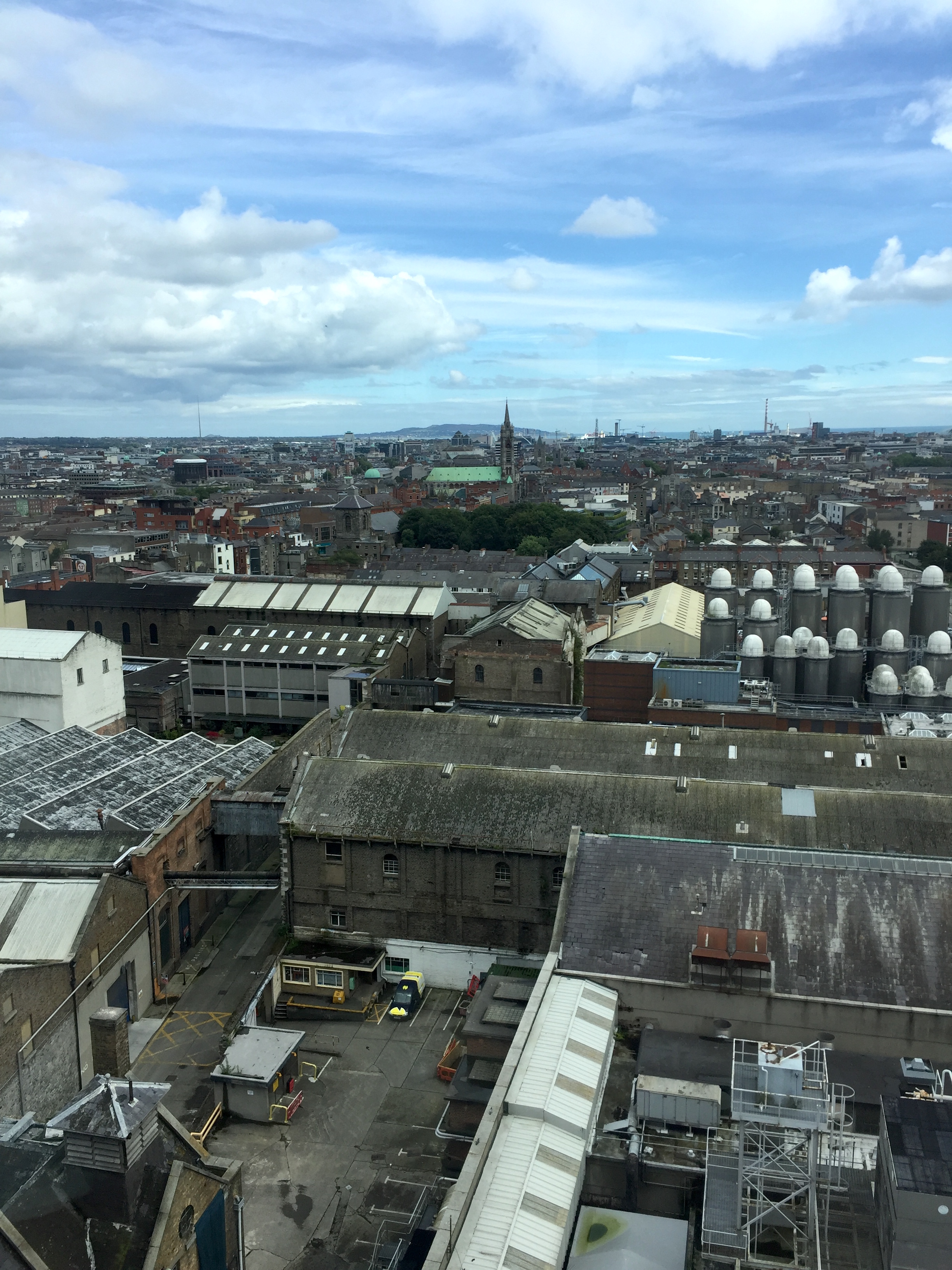 After Guinness, Richie took us on a walking tour of Dublin. We visited Christ Church Cathedral, home of the world's oldest crypt, walked by St. Patrick's Cathedral, walked through St. Stephen's Green park and down Grafton Street shopping district. For our last night in Dublin, we hit not one, not two but three more pub stops. With their classic wooden decor, dim lighting, stewed foods, live music and friendly service staff and patrons, the pubs in Dublin truly are exactly as you would imagine. In all honesty, a huge part of visiting Dublin is touring all of the pubs, so it was only natural that's how we spent our last night there. It's a good thing my mom likes whiskey!
Richie had to get back to Hamburg, so we bid him adieu and departed via train for County Kerry. Killarney post is next up, but for now tschüss!
xo,
Shea