After Richie and my trip to Urmond and Aachen, we took advantage of having a rental car and of being in close proximity to three different countries. We headed off to Belgium to finish out our whirlwind multi-city trip as Belgium has always been at the top of my list of places I wanted to travel to. This is mainly due to my obsession with Belgian beer and food, #onceafatgirlalwaysafatgirl. Richie was lucky enough to head to Belgium not once but twice last year for work, and I was green with envy both times. I threatened to disown him if he ate one single mussel or frite without me, though I'm fairly certain he still indulged in his fair share of Belgian beers. After having been multiple times, Richie was super excited at the chance to show me everywhere he'd been and seen, and I was more than obliged to be shown around a country without need for any trip planning myself. If you know Richie, you know he is the absolute best guide!
Many tourists in Belgium first head to Brussels for a visit, though based on my research and on Richie's experience, most Belgian lovers' favorite cities are Antwerp and Bruges. For this reason we decided to forego seeing Brussels and dropped our rental car off there, then departed on a fairly quick train to Antwerp. We stayed at the Hotel Leopold Antwerp near the city's Diamond District. The hotel was decent, though this TripAdvisor luxury hotels reviewing badge holder wasn't completely blown away by the stay. Regardless, it did the trick as it was centrally located and near the train station, and I will say the hotel put out a lovely breakfast buffet (there was champs on it, need I say more?). During our day in Antwerp we had to work, though we did take a break for a lovely lunch at Esco Bar where I had the best Greek salad of life and Richie a lovely croque-monsieur, though I will say we did experience our first dose of a bit of "you mean you speak English not Dutch?" snobbery. The meal was lovely nevertheless, and afterwards I took the chance to get in a quick 5K at the city's Stadspark.
Richie and I kicked off our evening with big Belgian beers from the hotel lobby before heading to Antwerp's old town, a quick 20 minute walk from our hotel. We toured the Grote Markt (the town square), walked the waterfront, and enjoyed an indulgent Italian meal at an outdoor cafe. Touring through the old town center, known for it's guildhalls, stunning architecture, international cuisine and high fashion, has been by far my favorite evening spent with Richie in Europe to date.
For our second day in Belgium, we took the train about an hour and a half east to the stunning and quaint town of Bruges. Known for it's cobblestone streets, canal ways and medieval architecture, it greatly rivaled my newfound love for Antwerp to win for most quaint and authentic European feeling town I've seen thus far. From the train station, we walked through the town center to the most delicious lunch at Cambrinus, a Belgian beer bar. I finally got my mussels and frites, Richie had the freshest salmon salad, and we enjoyed Belgian beer flights among others. After lunch we caught the sweetest canal tour for just €8 each. There are all kinds of cheap boat tours across Europe by the way, and in my experience they're all worth taking. After the tour concluded, we explored more of the city by foot, found our way to more Belgian beer, sourced some Belgian chocolates and indulged in a Belgian waffle. It was quite the day of indulgence indeed.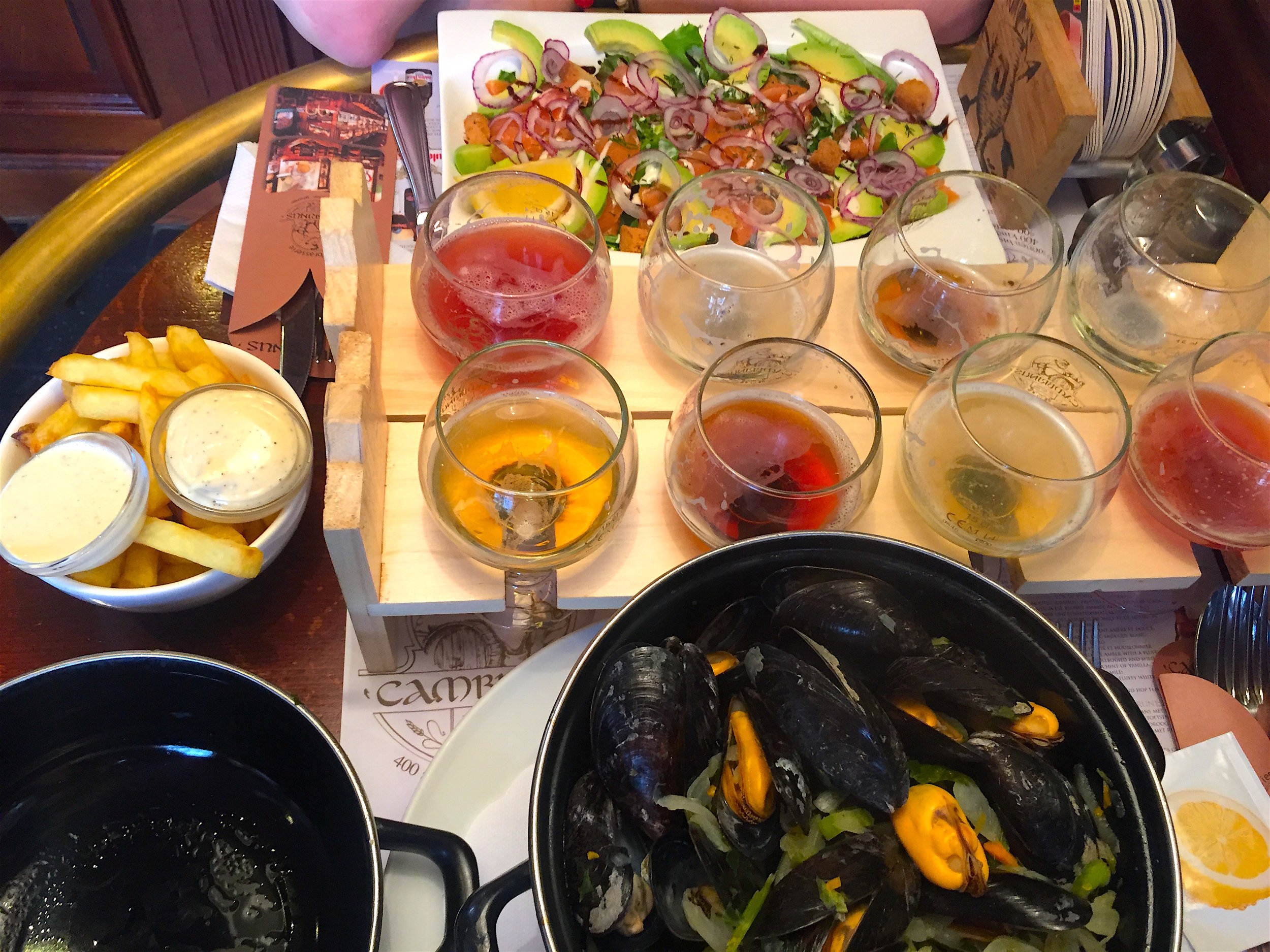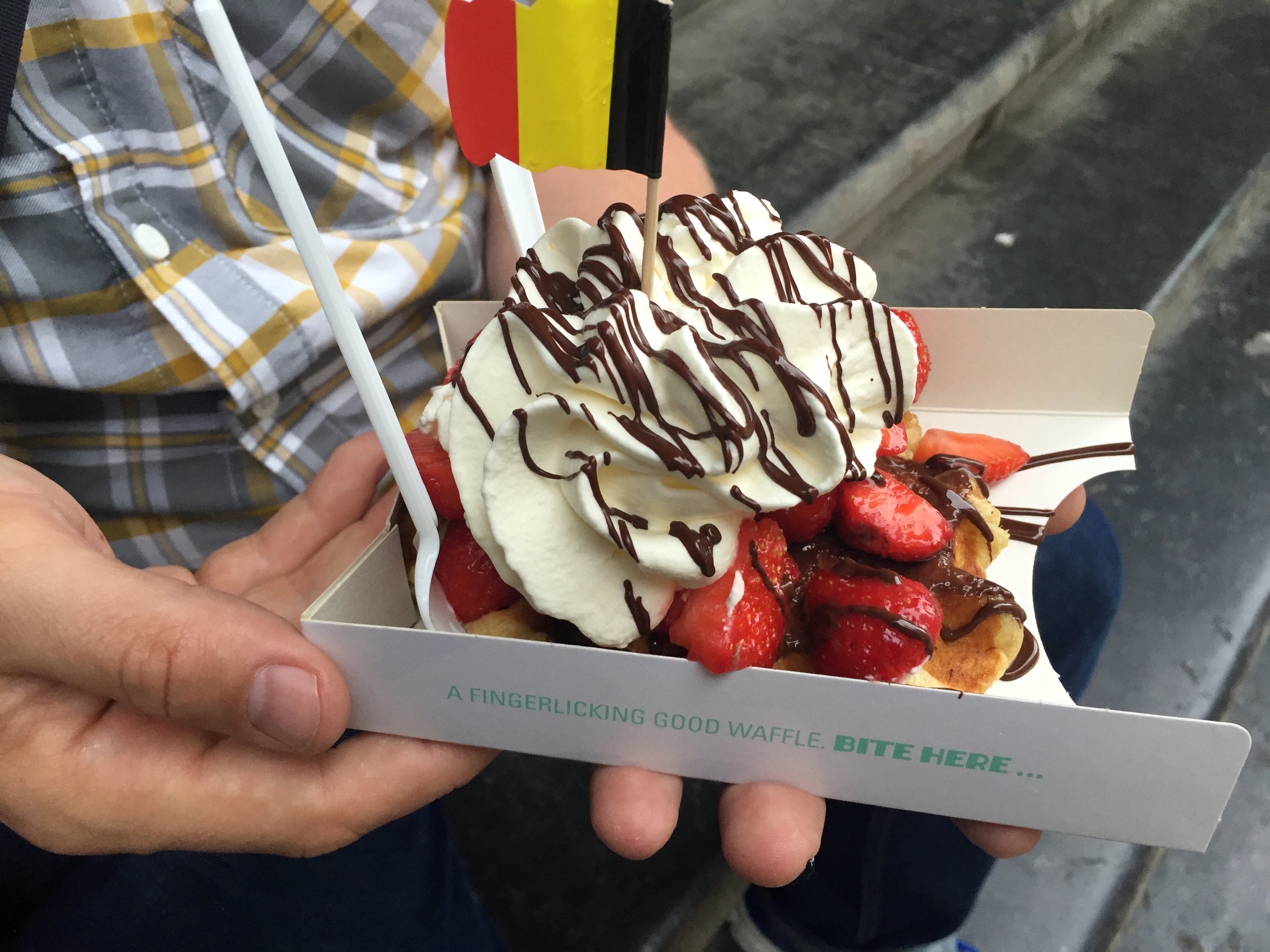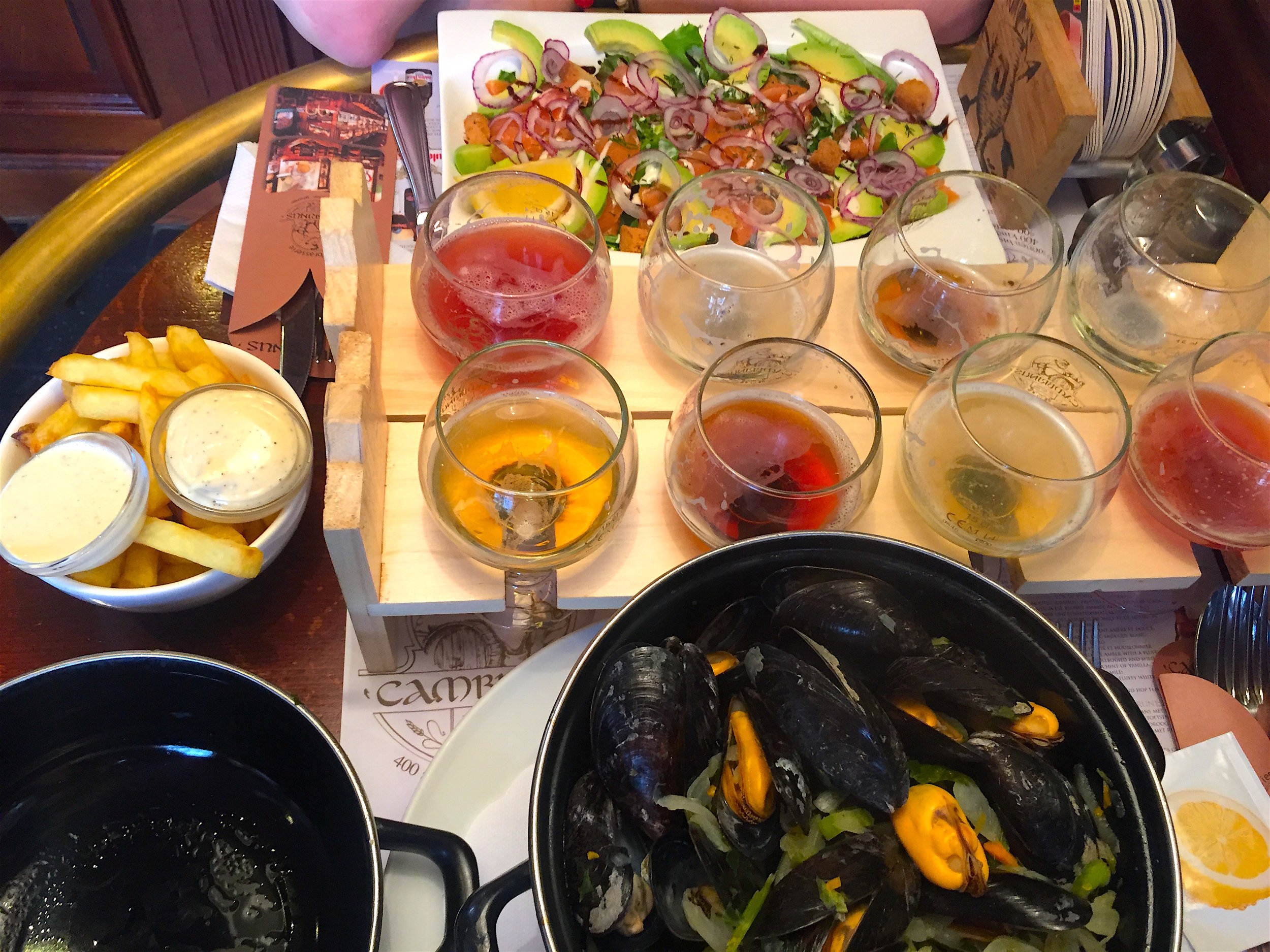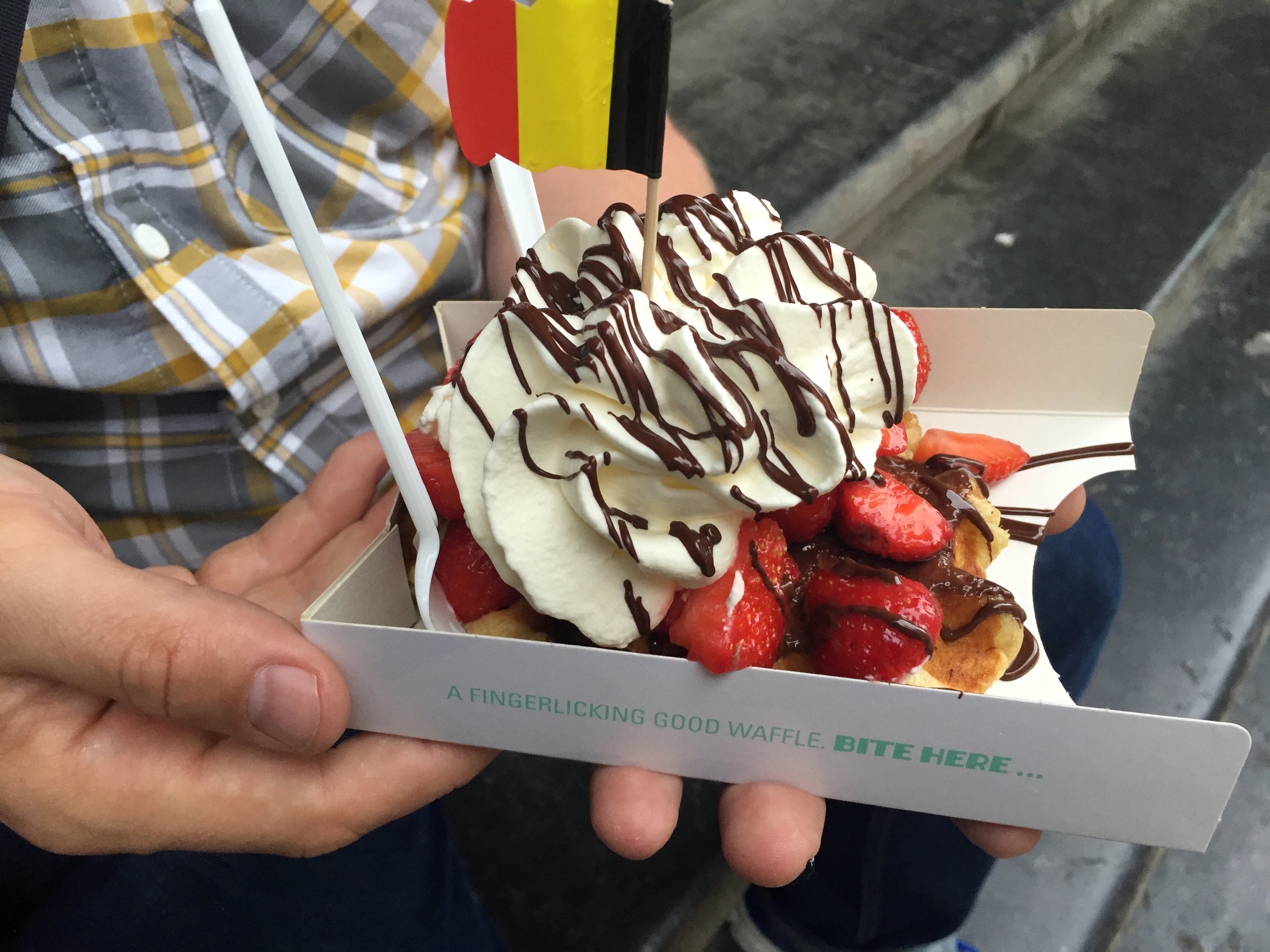 After experiencing the most romantic day in Belgium together, Richie and I caught some quick z's on the direct train back to Antwerp, though we were eventually woken up by a fellow rider who told us the train was having mechanical issues and that we'd need to get off to transfer. We got off at a station in the middle of Belgium where we waited over an hour for a bus with hundreds of fellow disgruntled riders, and ultimately the hour and a half ride became nearly a four hour journey. Don't let my blog full of fancy travel fool you, our travels here have posed their fair share of hiccups. Soon to come is "The Real Europe", a blog post documenting the trials and tribulations of traveling abroad. The universe has it's way of keeping me grounded in that way -- if you know me, you know I can't have nice things ;)
Next after Belgium was a trek across Ireland with my sweet momma, Dublin and Killarney post to follow. Tschüss, bis später!
xo,
Shea