Richard and I have long shared a mutual desire to visit Spain, especially due to our love for Gaudí architecture (and Spanish tapas, let's be real). In planning Richard's 35th birthday trip, initially we were hoping to spend a full week in Spain, though ultimately we decided a full week in the country would be better spent during warmer months when we could enjoy the beach. We decided to mix it up and add in a visit to Italy instead, though I just couldn't imagine spending three months in Europe without seeing Spain, so before we spent six days in Italy, we spent three in Barcelona. God bless rewards points and budget airlines!
We stayed at the Hotel Indigo in Dreta de l'Eixample, which was a fantastic mid-sized hotel at an excellent price, complete with high up terrace views and walkable to everything.
Speaking of walkable, we walked everywhere! In one day alone we tracked nearly 12 miles walked. Everything was nearby, and the further away destinations were welcomed treks that toured us through new, less touristy parts of town. We loved walking through our hotel's neighborhood, Dreta de l'Eixample, through the Gothic Quarter, to the Arc de Triomf, to the beach to see the Mediterranean, down the famous shopping street La Rambla, and to see Gaudí in three different locations.
Both Richard and I were beyond impressed by Spanish cuisine. The tapas concept is great, as it makes popping in for a meal of any size at any time easy. We enjoyed all concepts of tapas: from sit down service, to counter service with numerous kinds of tapas placed atop a slice of bread and priced at around just €2 each. At the suggestion of a local, we even hit a Spanish fast food style tapas restaurant called 100 Montaditos. Locals love their 'Europaday' on Sundays when everything is just €1 including beers, and we loved it too. Beyond the food, we had some excellent drinks: we enjoyed the local beer Estrella, and also indulged in some Cava, some potent sangria, inventive craft cocktails and Spanish grappa. Beyond the tapas, by far my favorite food experience in Barcelona was a visit to Mercado de La Boqueria, the gourmet food market off of La Rambla. (Notice a pattern? Trips to food markets in Amsterdam, London and Barcelona. Yeah, we love food.) We had fresh juices, empanadas, Richard had what he describes as the best cured meats he's ever tasted while I enjoyed some manchego, and we finished with some freshly prepared scallops and Estrellas.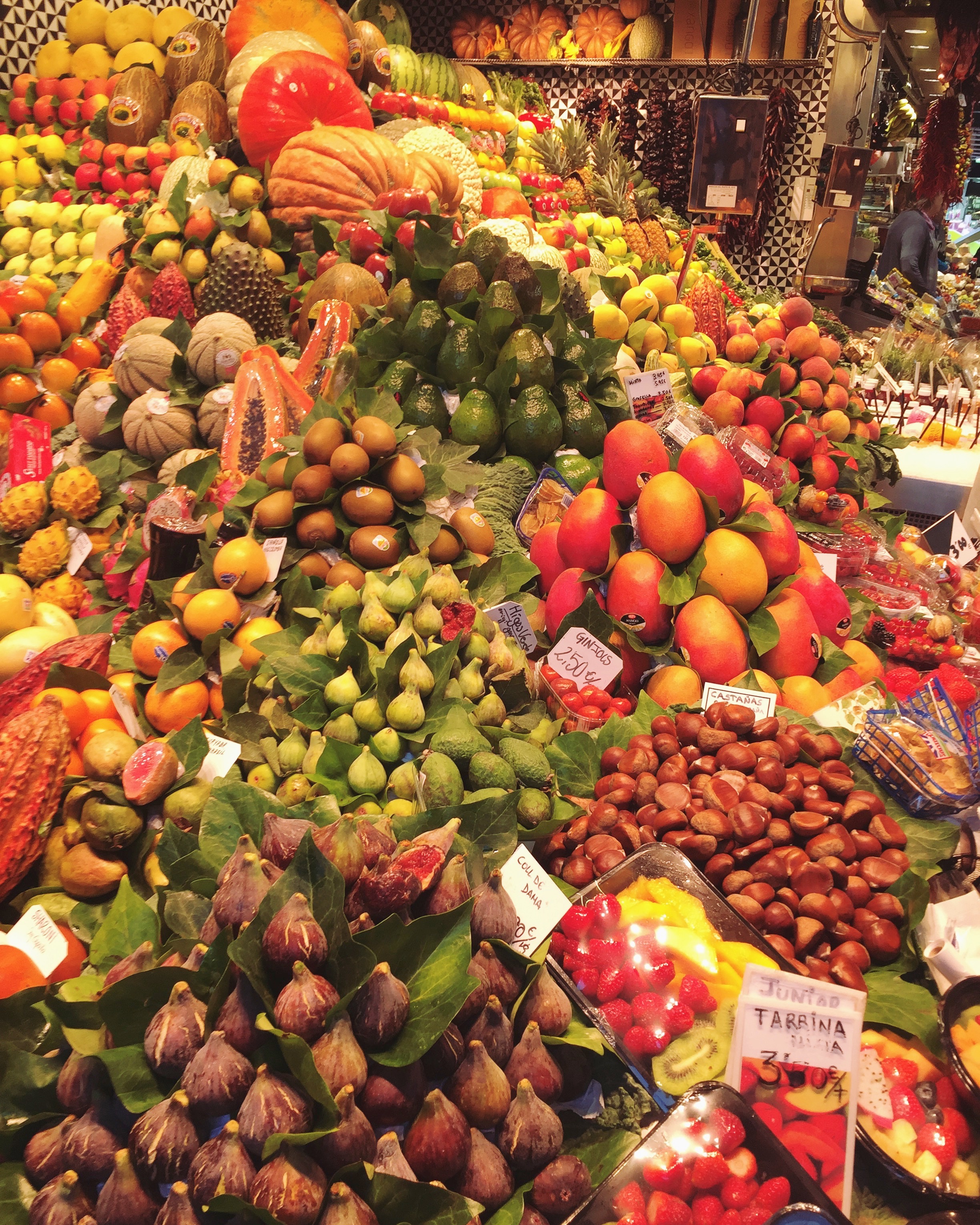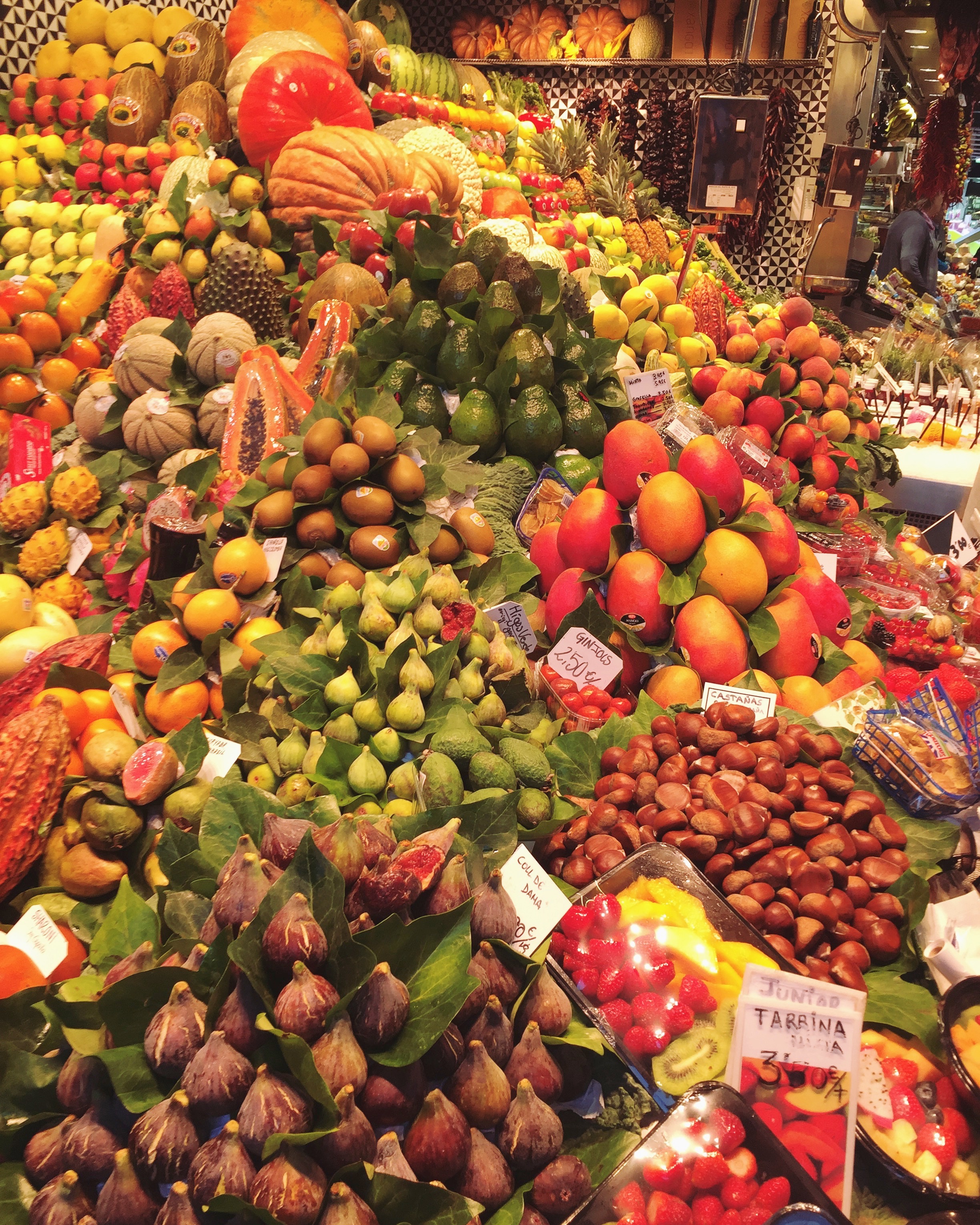 Beyond the food tour, our other main agenda was to see the works of Antoni Gaudí, Barcelona's most famous architect best known for his works in Catalan Modernism. First we visited The Park Güell, a public city park designed by Gaudí and known for its expansive city views and placement high atop the Collserola mountains. Next we visited Casa Milà or La Pedrera, a multi-use building including both public and private spaces and a mind-bending rooftop. Last we visited Sagrada Família, Gaudí's most famous creation now deemed a Basilica and a UNESCO World Heritage Site. Actively still under construction and having been under construction for over 100 years now, Sagrada Família has an estimated completion date of 2026. There we took the tower tour where we rode an elevator 65 meters up to then enjoy expansive city views as we climbed down spiral staircases along the inside edge of the tower back to the bottom. Gaudí's works truly blew us away. Sagrada Família has been on both Richie and my bucket lists for a long time, and it's safe to say visiting the architectural beauty was the absolute highpoint (literally too) of our trip.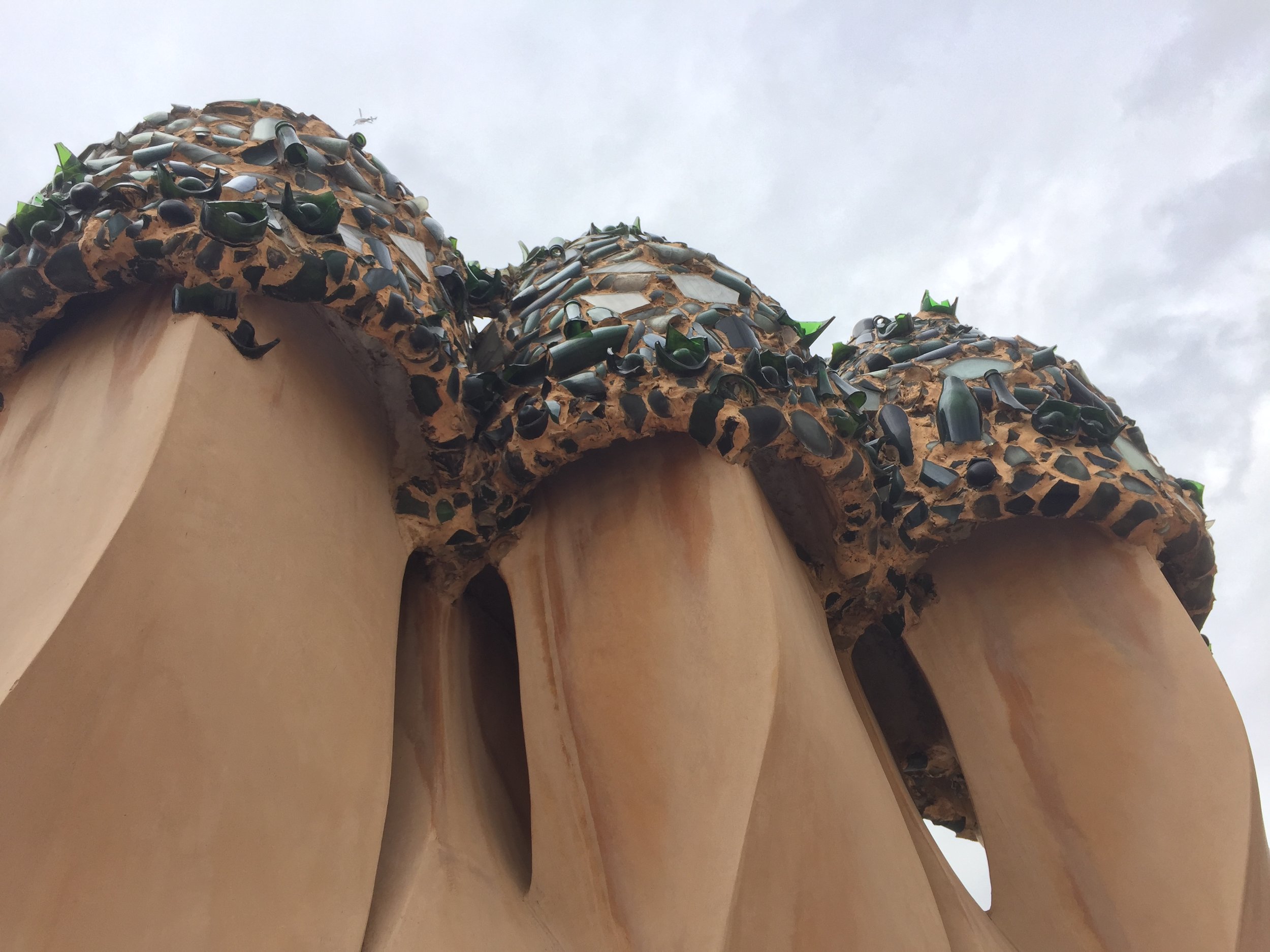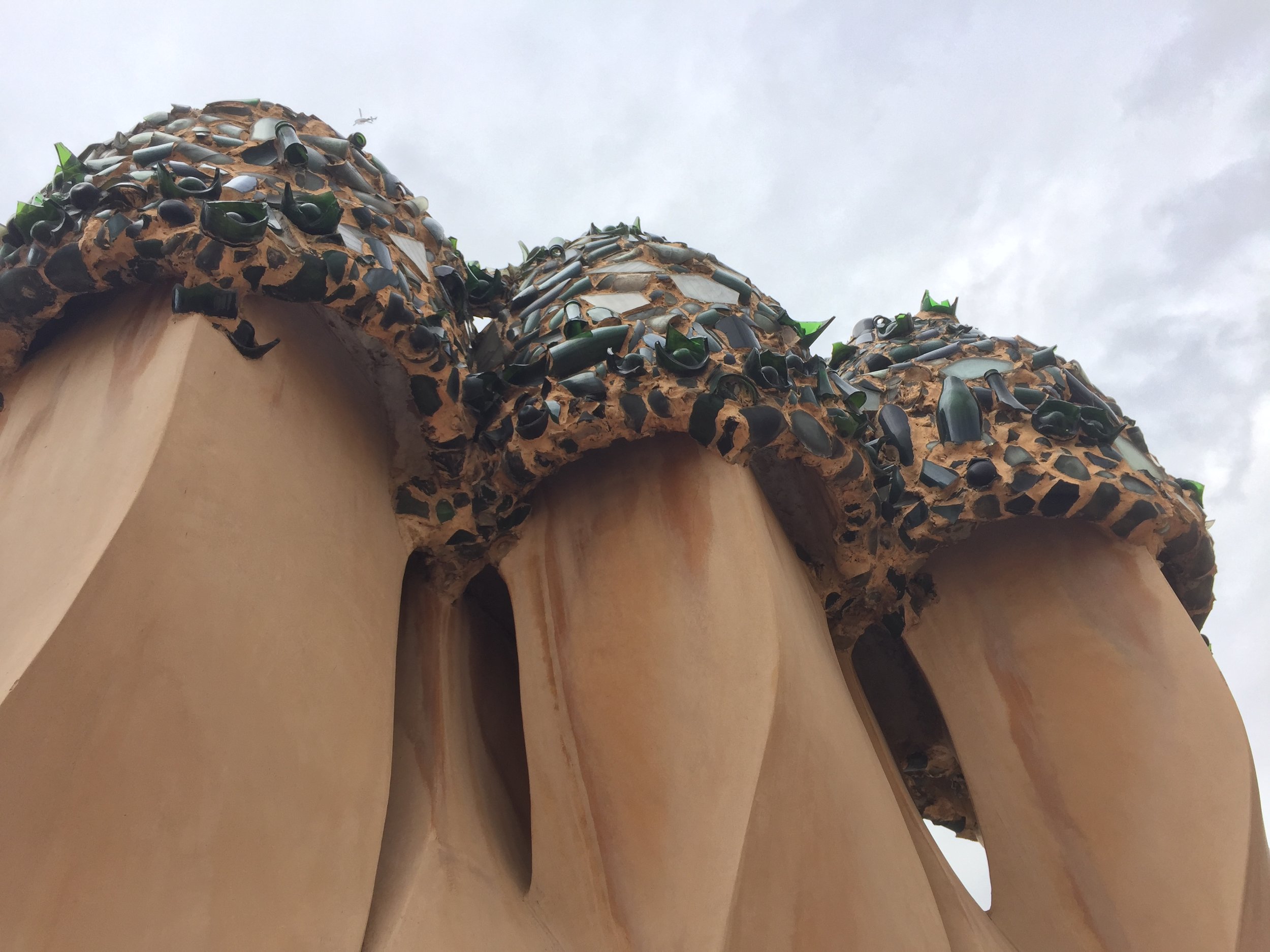 While Barcelona is still very urban feeling with its dense population and expansiveness, there was something about the city that was just so much more laid back and easy going than the other large European cities we've visited. While our trip there appeased a bit of the intrigue I had in Spain, it only further fueled my desire to spend time there. Barcelona quickly became one of my very favorite cities, and I should hope I'll be lucky enough to return to visit again. Who knows, maybe by then Gaudí's genius in Sagrada Família will be complete in all its glory!
Next up I'll update you on our day trip to Milan en route to Lake Como, our time at Lake Como and Lake Lugano, and last our time in Venice for Richie's actual birthday. We're back in Hamburg for now, with Richie's mom set to visit in just a few short days. It's getting cold here, the days are shorter and the leaves are turning. Happy fall ya'll, tschüss!
xo,
Shea