For part two of our week long vacation for Richard's birthday, we planned a stay at Lake Como in Northern Italy. We caught a cheap flight from Barcelona to Milan and rented a car in Milan to drive the short distance to Lake Como.
Before heading outside of Milan towards Lake Como, we drove into Milan's city center for the afternoon. We saw Duomo di Milano, Milan's cathedral, had a meal and some gelato, and went shopping in the adjacent neighborhood.
After leaving Milan, we had just a short 45 minute drive to Como. We stayed at the gorgeous Palace Hotel, a four star hotel located right on the water. The hotel was priced extremely well given our trip to the area was during the off season, and they featured a daily continental breakfast which was absolutely fantastic. In addition to the superb hotel breakfasts, we had great food and drinks in Como. We enjoyed craft beers and bites from Panino Buono, cocktails at Fresco Cocktail Shop, and pizza and pasta at Riva Cafe and Trattoria Pizzeria In Borgovico.
For our second day in the area, we ventured over to neighboring Switzerland to visit the area of Ticino where my great great great grandparents were from. The Swiss Italian boarder was just 15 minutes from Como, and the stunning drive thereafter rode along Switzerland's Lake Lugano and eventually wound up weaving up into the Swiss Alps. For the last hour or so of the drive, we drove along narrow, windy mountain roads through a mountain valley to an area of Ticino called Valcolla. We knew my family was from the villages of Colla and Cozzo, though the tiny mountain towns were difficult to pinpoint on navigation, so I was beyond thrilled when we happened to drive through Colla by chance. The town was home to no more than a hundred or so people. Being that the homes are staggered along hillsides, there's one communal parking lot in the town, and the houses are connected by a series of sidewalks and stairways accessible only by foot. We parked, trekked up the stairs to the top of a hill, and stumbled upon an old church and cemetery overlooking the entire mountain valley. The surname I had knowledge of, Moresi, made up at least 80% of the names listed on the headstones. Richie likely thinks I'm insane for where my ancestry explorations take us, but I can't tell you how excited I felt to be in the area. I felt very much at home in the Swiss Italian villages we toured through.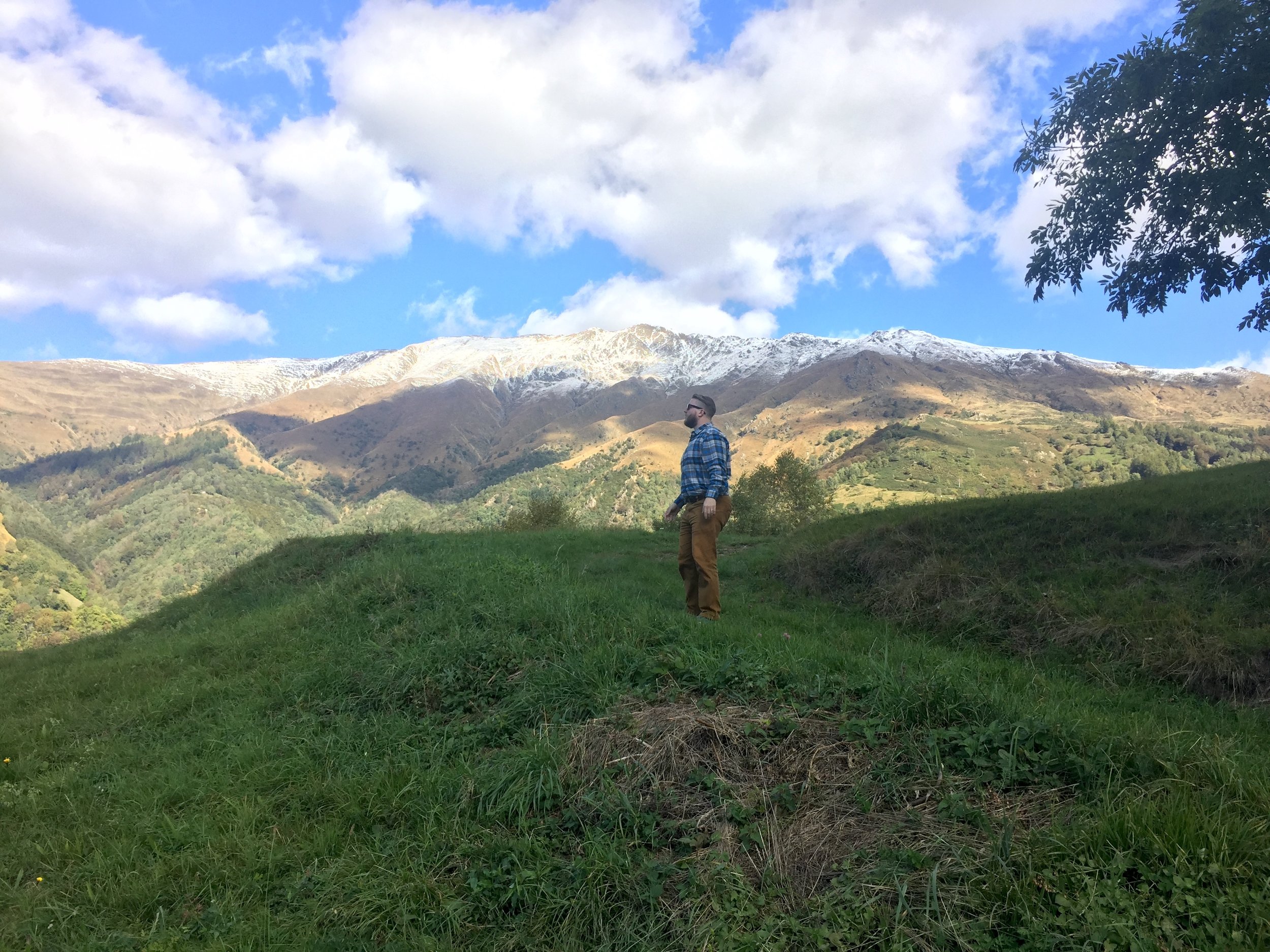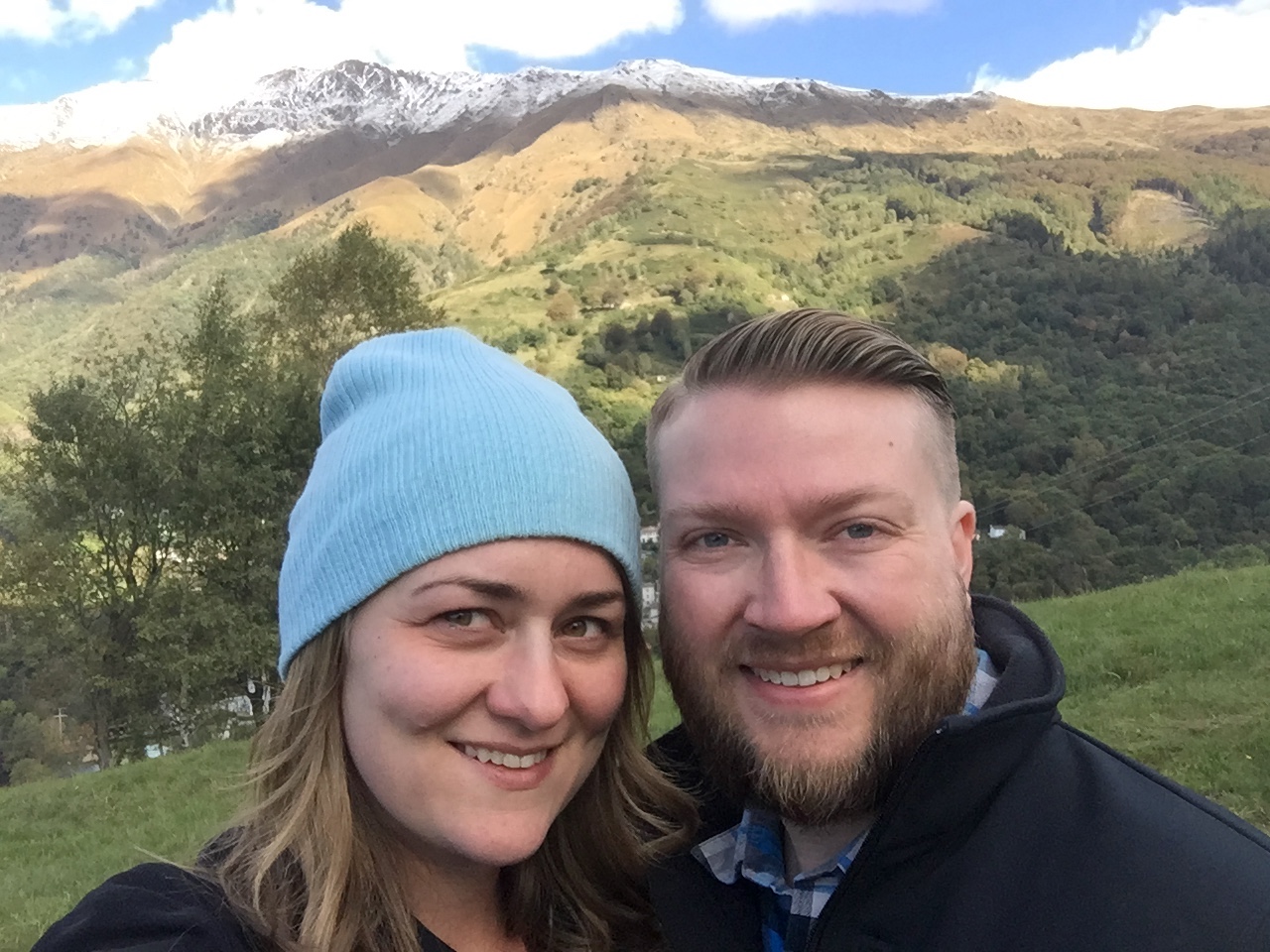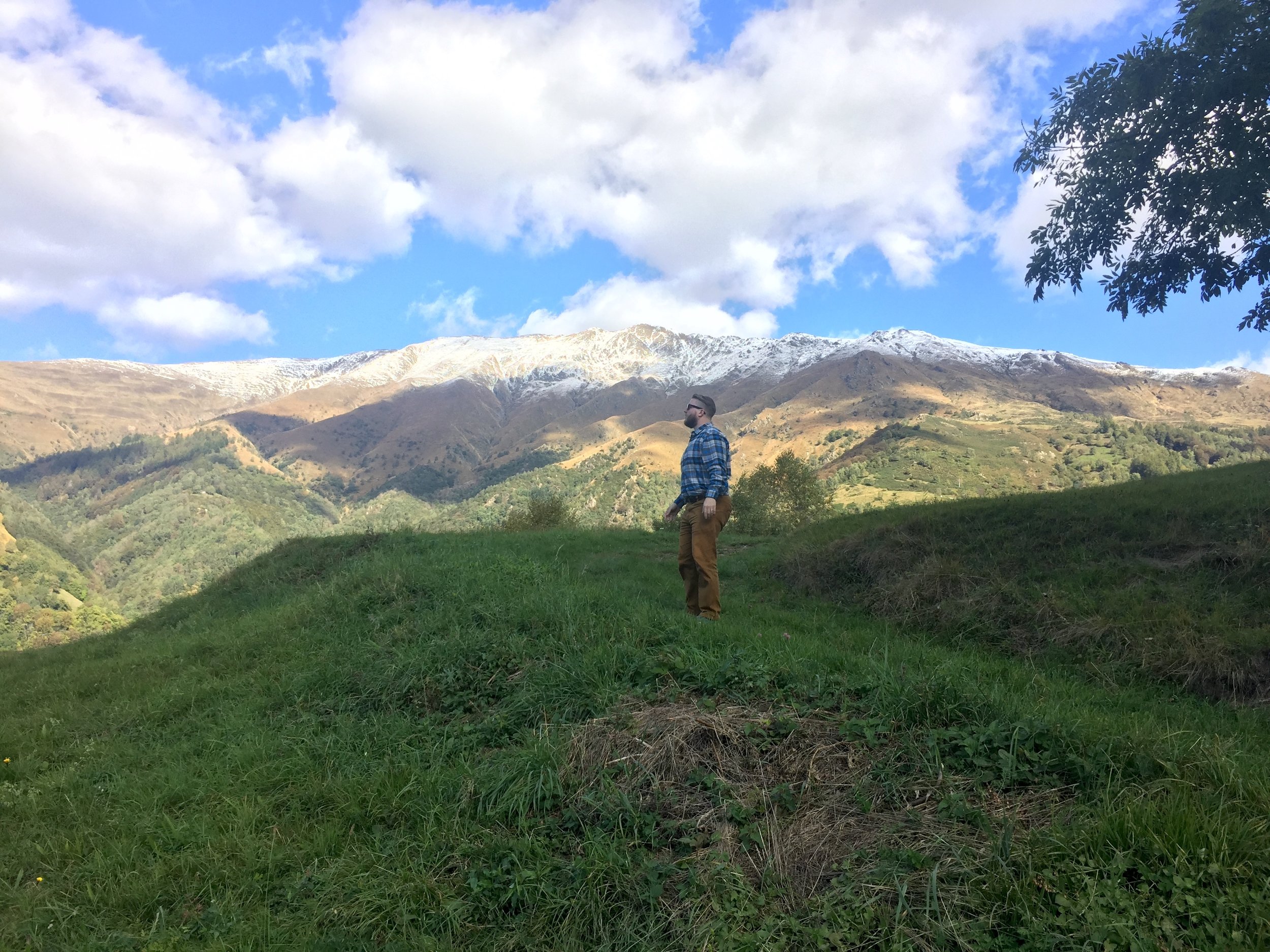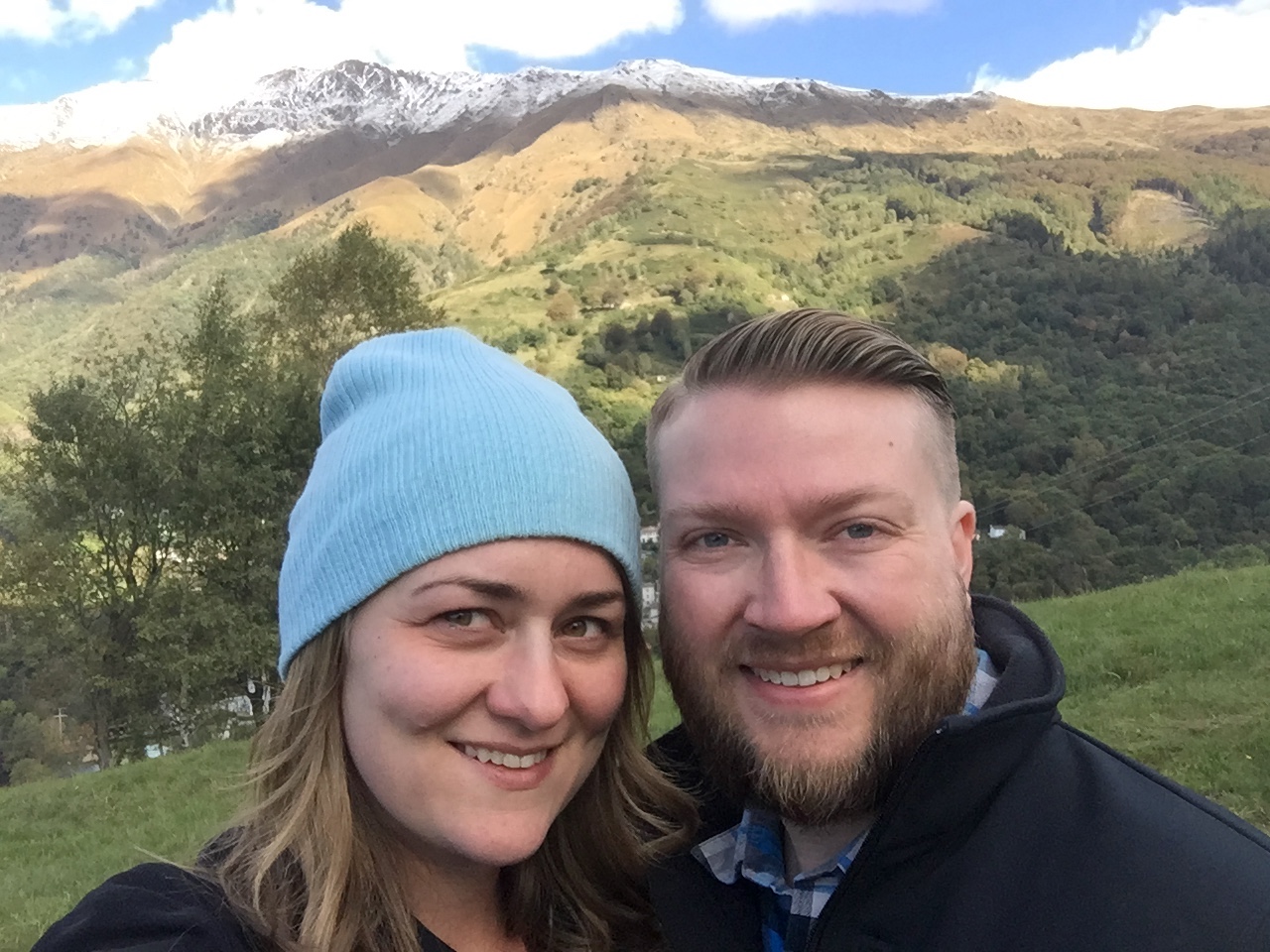 On our way back from Ticino, we stopped in the stunning village of Morcote on Lake Lugano. We enjoyed a drink and an afternoon snack lakeside, then trekked through town to a stunning church and through the residential part of the village. Like Colla, Morcote's hilly areas were connected by a series of footpaths and stairways which made for a quiet, isolated walk through town.
On our second and last full day in Como, we woke up early in order to beat the rain and took a ferry boat from Como to the town of Bellagio. The ferry rode by and made stops at numerous charming Italian villages, and even passed George Clooney's Como home along the way (I seriously guessed it was his when we passed by, and later a Google search affirmed my hunch was right). Once we got to Bellagio, we grabbed a quick espresso, then walked to the La Punta Spartivento for lake views, and then to the i Giardini di Villa Melzi where we ultimately enjoyed the majority of our time spent in Bellagio. The gardens were immaculate and were an excellent place for landscape architecture lovers like Richard and I to enjoy the expansive views of Como Bellagio has to offer. After finishing up at the gardens, we headed over for some Italian wine tasting at Enoteca Principessa and pasta at La Grotta. We timed our day perfectly: as soon as the rain began and the cold rolled in, we boarded the ferry again and headed back to Como.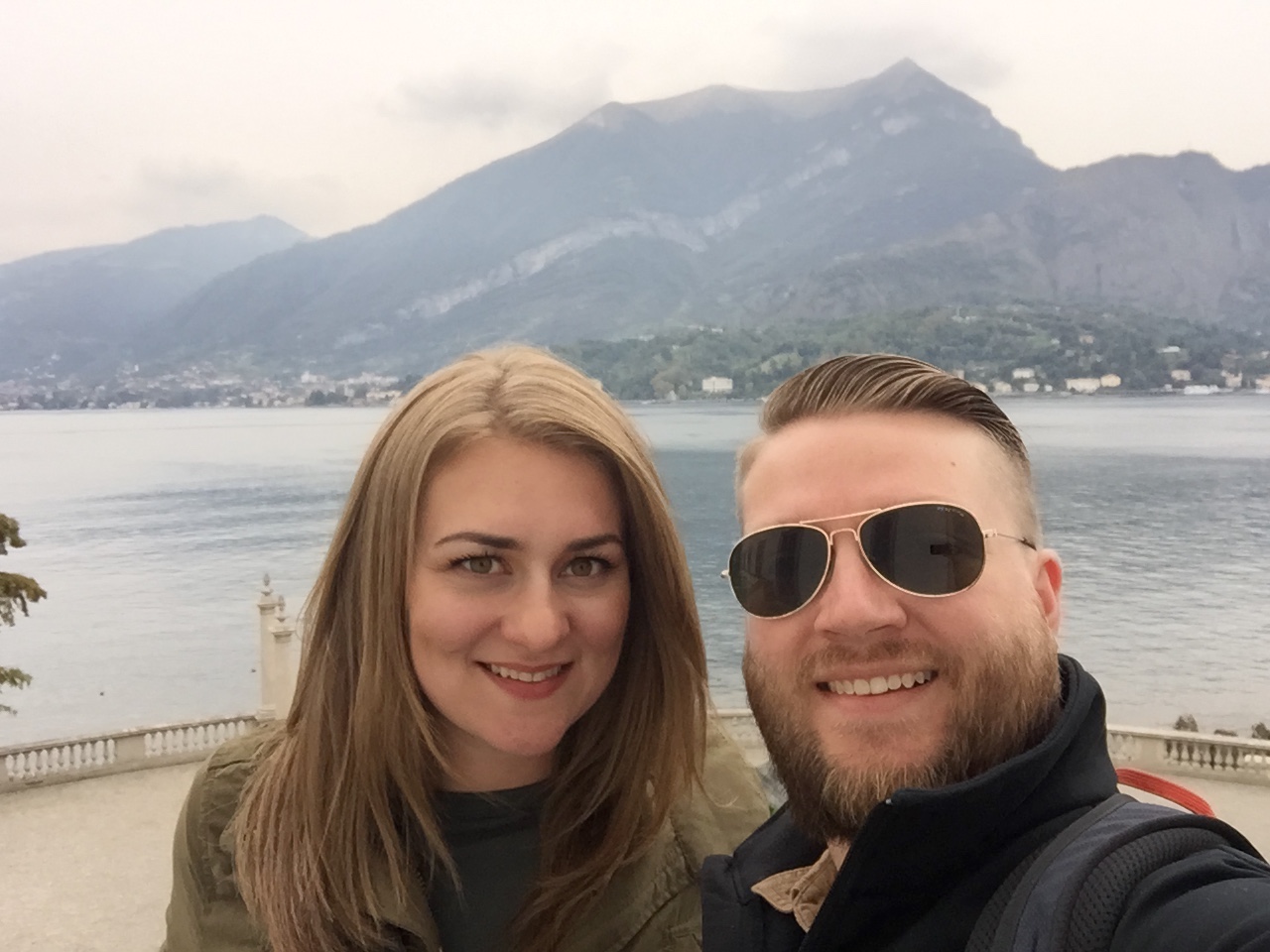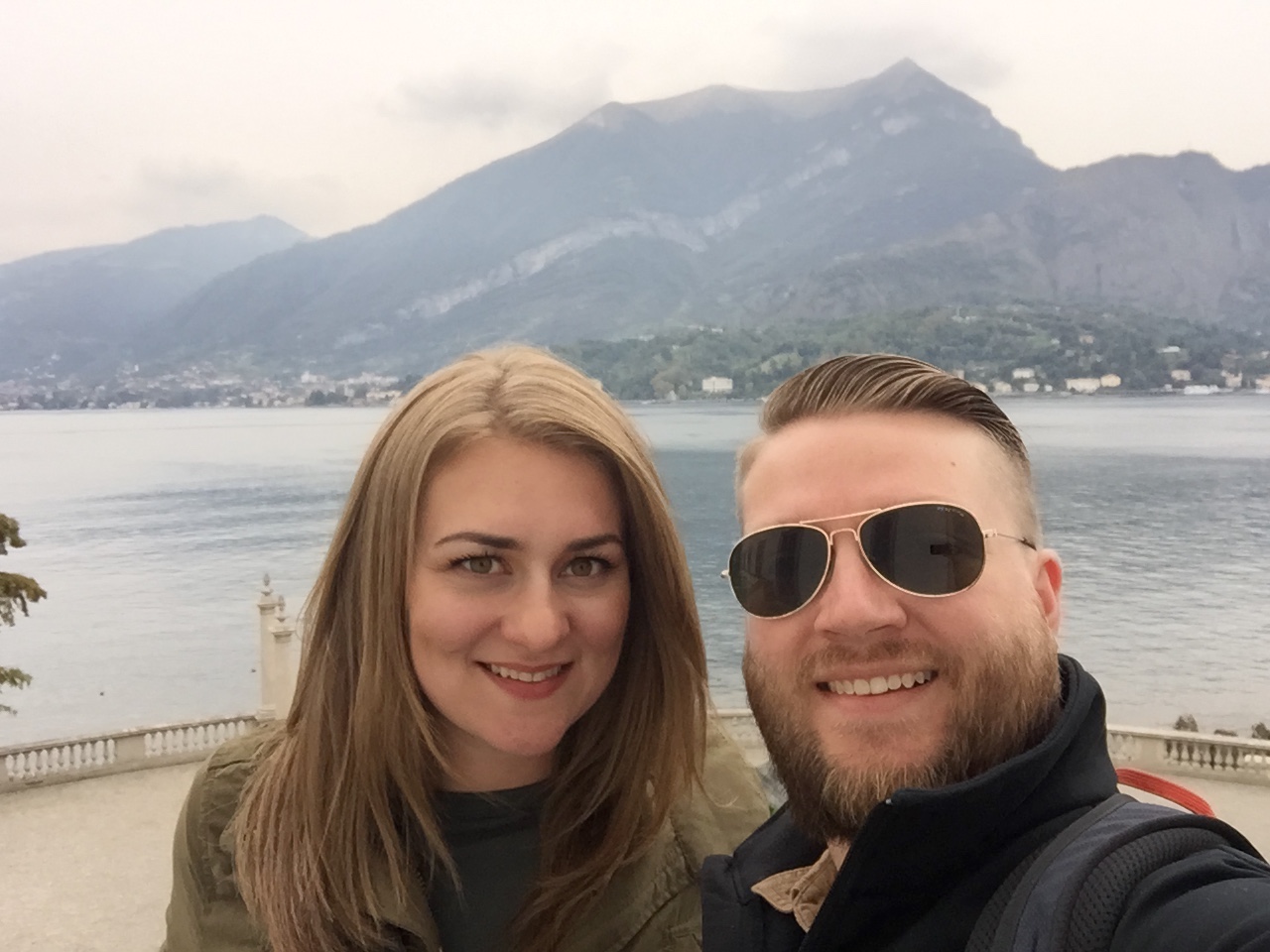 I've always been fascinated by the area and its juxtaposition of Mediterranean with snowcapped mountains, and learning I had family from the Swiss Italian area of the region only furthered my desire to visit. Without a doubt, Lake Como and Lake Lugano were some of the most stunning landscapes I've had the opportunity to see. I thoroughly enjoyed our time spent there, and while it felt like the perfect place to kick off fall and celebrate Richie's milestone birthday, I'm also excited to someday return for a visit in the warmer summer months. To complete my updates on our epic birthday trip, I'll have to post again on our incredible visit to Venice. This past week Richard's mom was in town, and after a week in Hamburg we spent the weekend in Austria and southern Germany. I'll of course be sure to update you on our travels through Bavaria as well, but for now, tschüss!
xo,
Shea