A few weekends ago Richie and I were lucky enough to spend a long weekend in London, England. Richie has been before multiple times, though to be honest London has never been at the top of my list of places to visit in Europe (I'm not into anything royal or Harry Potter, sorry!) so we originally didn't have plans to go. That all changed when we extended our trip beyond Thanksgiving and our 90 days in Europe turned to 96. I chose to forego getting a residence permit, and since the max time a visitor is allowed to stay in the EU is 90 days, I suddenly had a need to leave the Schengen countries — off to England we went!
We stayed at the Ibis Hotel Blackfriars. Ibis hotels are a British brand of budget friendly hotels; by no means luxurious, the hotel was extremely modern, clean and well situated, walkable to both the London Underground and plenty of great neighborhoods including SOHO and Westminster.
On our first day in London, we had lunch at Byron Proper Hamburgers (Richie's choice, duh) before taking the London Underground to SOHO. We then hit Carnaby Street for a little shopping, some beers at the pub, and a fantastic dinner of modern cocktails and Indian fare at Dishoom. For all my fashion loving men and ladies out there, checking out TopShop London is an absolute must! I could live and die in that place. I also highly recommend a meal at Dishoom, which was a super sensory experience with it's fresh cuisine and sexy atmosphere.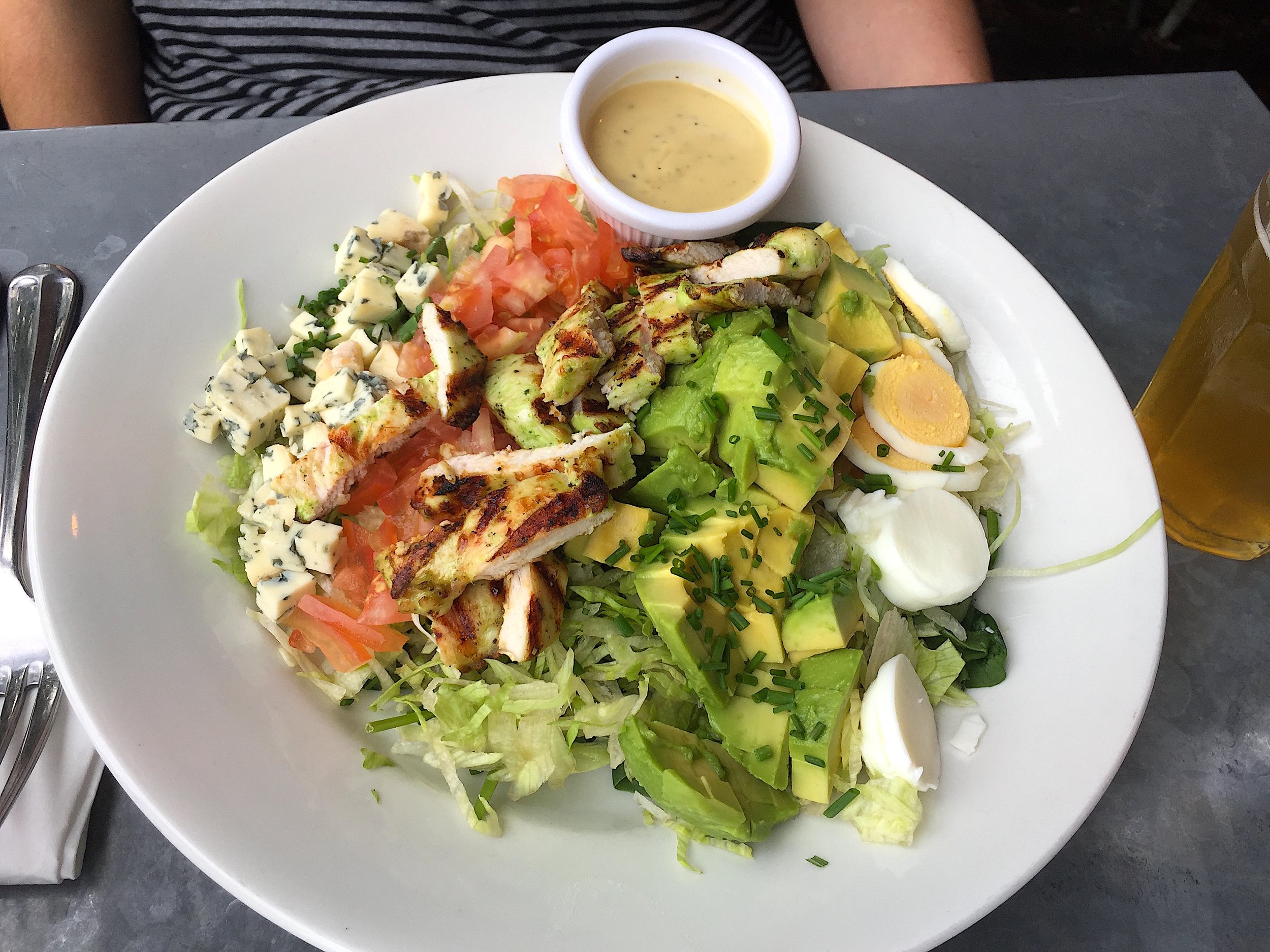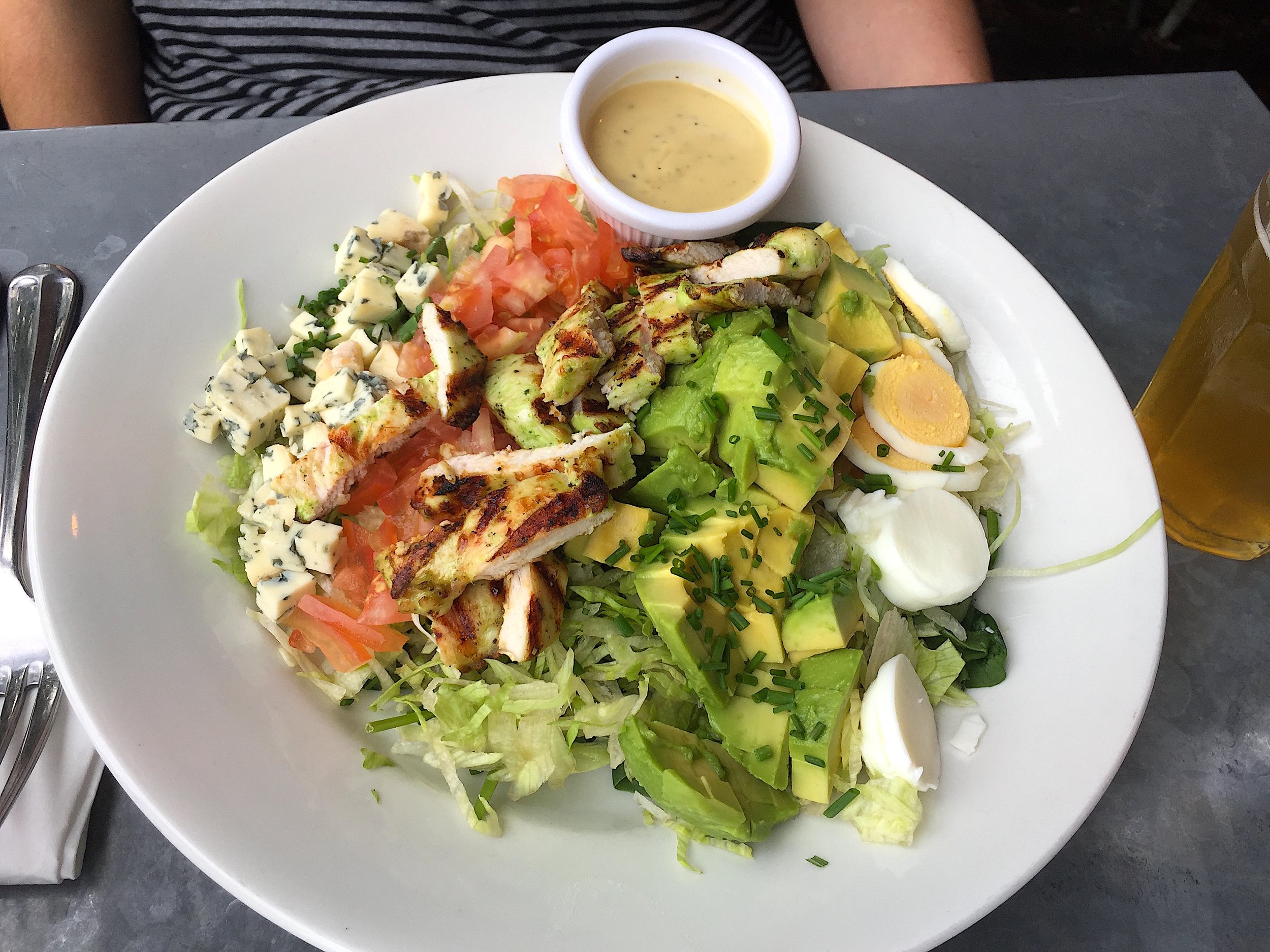 On day two in London, we kicked off our day at the most fabulous food and beverage market of life, Borough Market, at my sweet girlfriend Faith's recommendation. The market was what a foodie's dreams are made of: Pimm's cups, craft beers, wines, sandwiches, wraps, cheeses, seafood, desserts, the list goes on and on. After our morning of indulgence, we took a stroll through town towards the Tower Bridge. Along the way we passed a replica of Sir Francis Drake's boat along with the ruins of London's oldest cathedral. We ultimately took the tour of the Tower Bridge, which made for stunning, expansive views, and Richie who loves bridges was able to nerd out at all the bridge construction history. After the tour, we rode the subway to the theatre district where we saw Charlie and the Chocolate Factory at the Theatre Royal Drury Lane. It was one of my favorite movies as a kid, and the live theatrical production did not disappoint. We finished our evening with a bite of pizza to eat, then hit the hay for another full day ahead.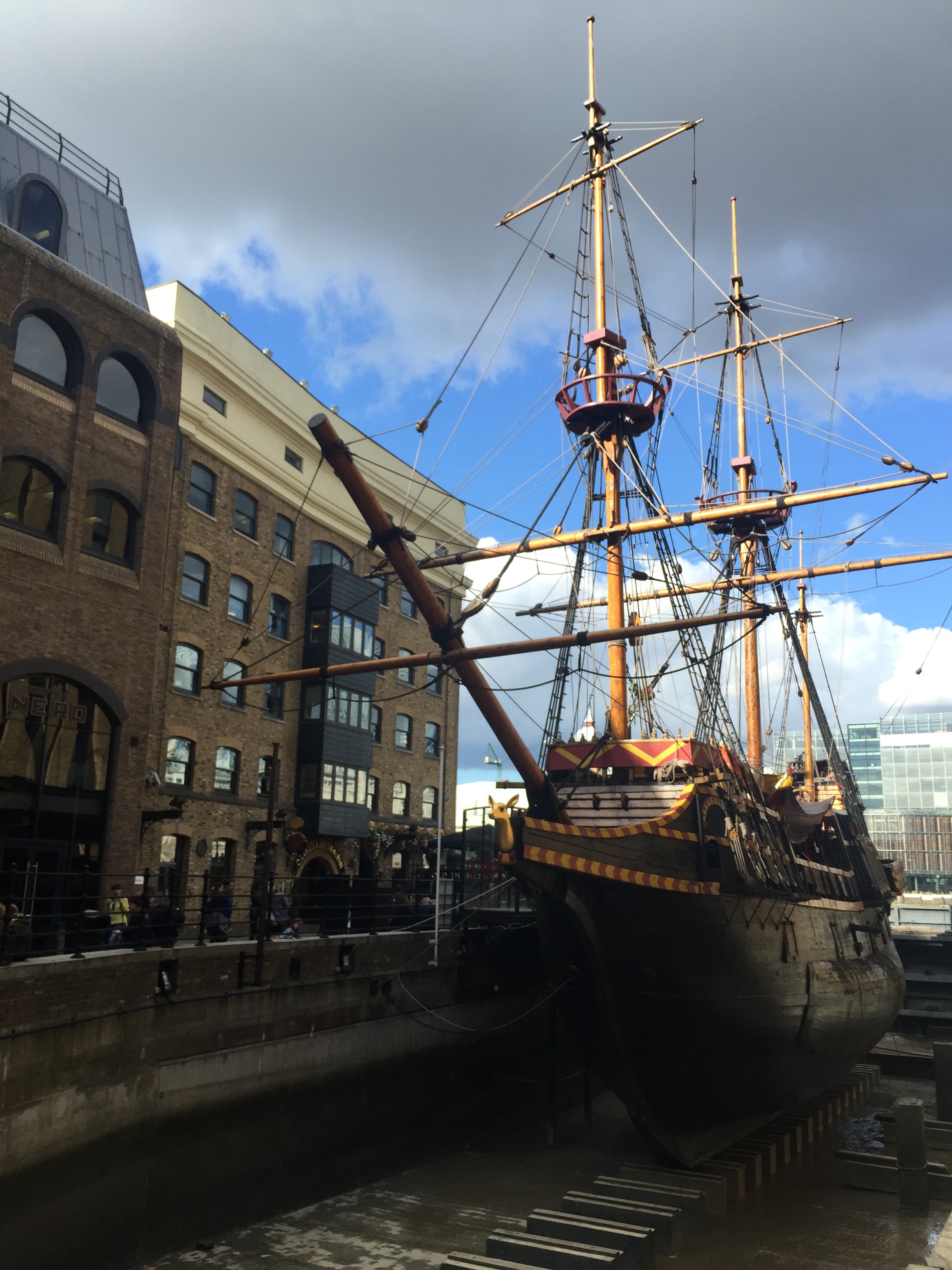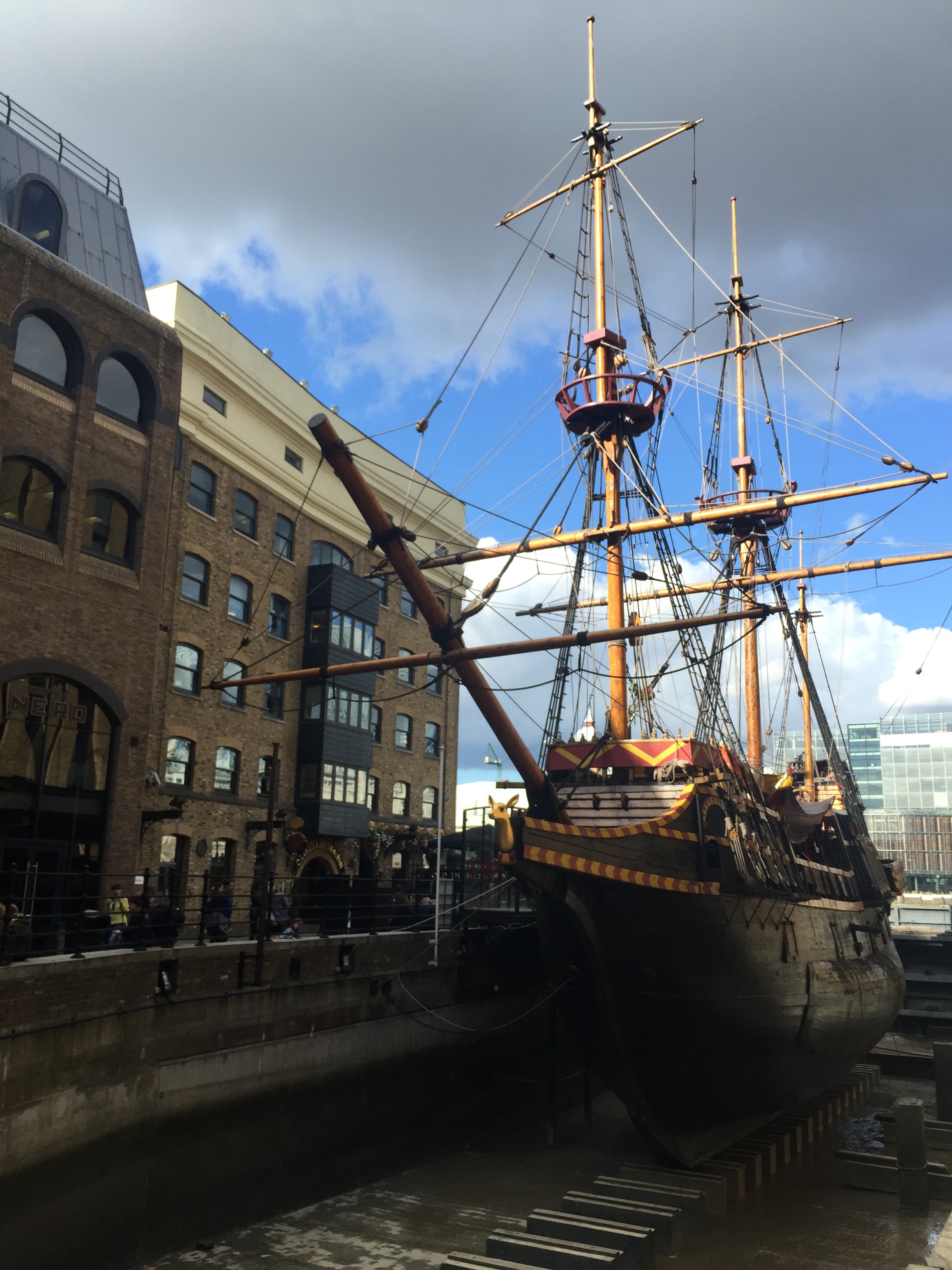 Thus far the weather in London had been fantastic, though at the start of our second full day the city's infamous rain had begun, so our planned trip to The British Museum was perfectly timed. We spent at least two or three hours there, and truly could have spent a full day if not more exploring the exhibits. Afterwards the rain had cleared, and we walked back near SOHO to London's Chinatown where we ate the most delicious dim sum. I also indulged in my first boba tea in months, which after working so close to SF's Chinatown back at home was a much appreciated reminder of the bay. We finished out our final evening in London by taking the Under and Overground to a completely new neighborhood, Brick Lane, again at the suggestion of my girlfriend Faith. We had super cute and inventive craft cocktails at The Cocktail Trading Co., and finished the evening with craft beer and pub food at the beer bar across the street, BrewDog.
For our final day in London, Richie took me on a walking tour of all things political and royal. We started in Piccadilly Circus, walked through Trafalgar Square, and walked down Whitehall where we passed government buildings including 10 Downing Street, the Prime Minister's residence. We then walked to the Palace of Westminster and it's clocktower known as Big Ben (Big Ben is actually the name of the bell, not the clock). We then walked across St. James's Park, where we did rosé tastings on a rooftop, then walked along The Mall to Buckingham Palace, and finally along Constitution Hill by Green Park, past the Wellington Arch to Hyde Park. As someone who is in no way interested in anything related to the Royal family, we didn't visit inside the Palace, though it was neat to walk past the historic and important buildings.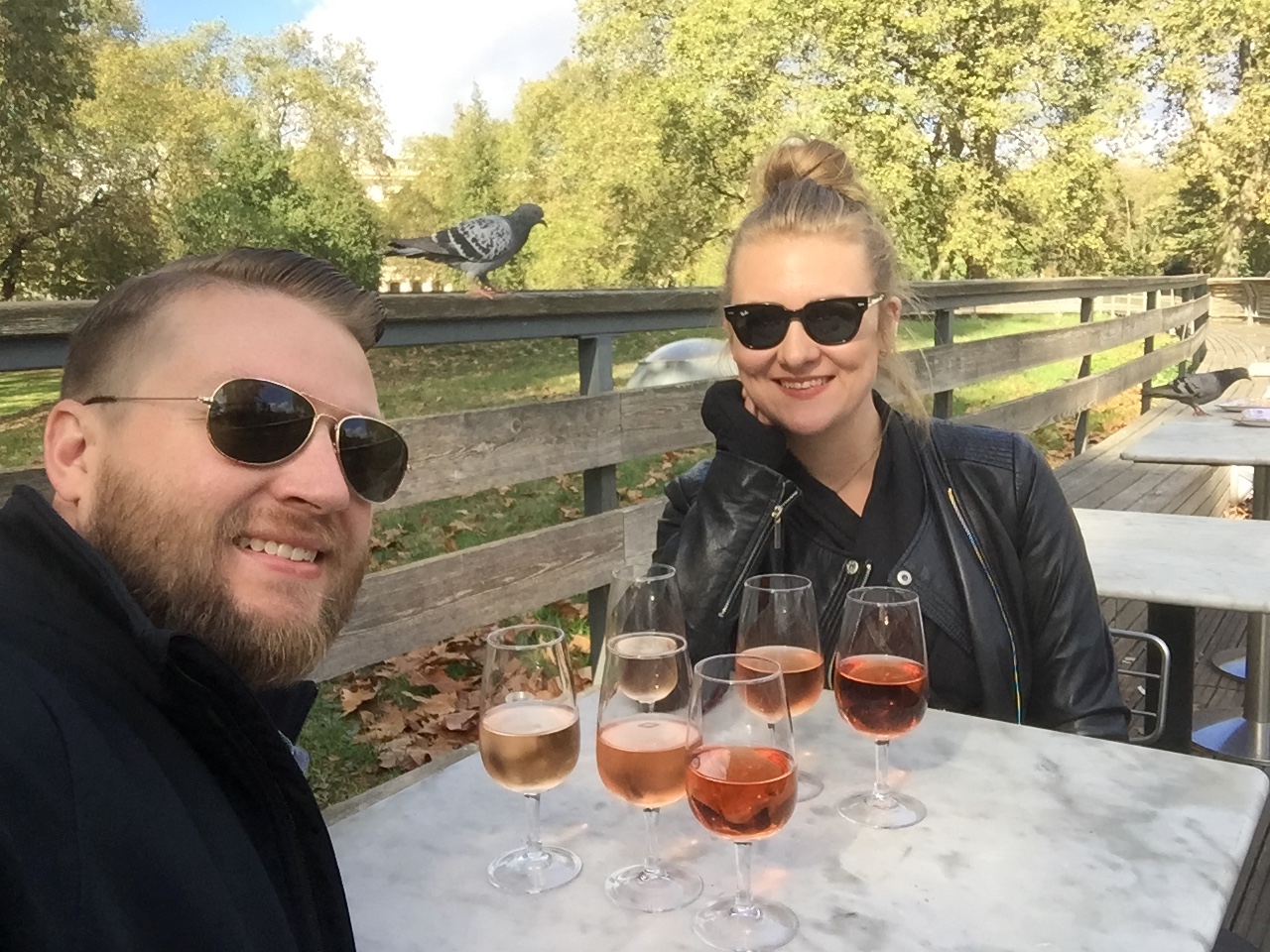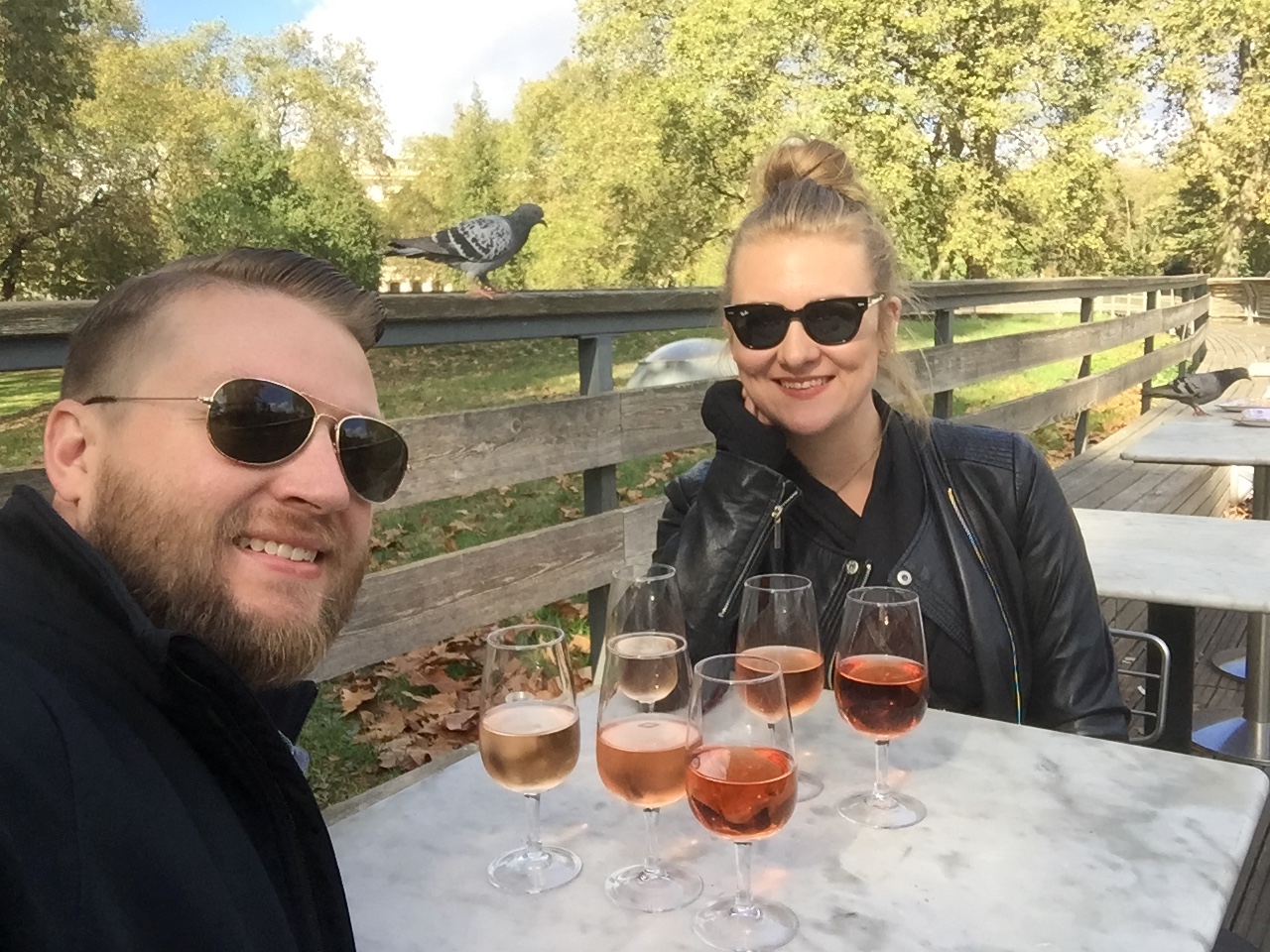 Between the amazing shopping, stunning weather, incredible history and architecture, and multitude of never ending cocktails, despite my skepticism, London blew me away. After our long weekend in England, we headed back to Hamburg for just 5 short days before heading back out for an epic week long birthday trip for Richie. Yes, he actually took a full week off work! Next up is a Barcelona, Spain post, but for now, tschüss (or shall I say cheers?)!
xo,
Shea