Since Richard travels for work quite frequently, he often earns us many free flights and hotel stays. While over the last year we spent more time apart than either of us would have preferred, the flip side is now we're able to reap the rewards while here in Europe and have used points and free stays to travel frequently since arriving. As loyal customers to the Marriott brand, Richard and I had a free night in a Marriott hotel available to us that we couldn't let go to waste, so a few weeks ago we packed our bags, rented a car and drove 4.5 hours from Hamburg for one night in Amsterdam.
We first visited the De Pijp neighborhood where we were sent to by our sweet friend Jenny who had been there last fall, and we walked around and enjoyed the gorgeous Sarphatipark. We then traipsed across town to a traditional Dutch bar in the town Centrum called Café 't Spui-tje where we indulged in some Dutch beers and tried the Dutch classic Genever. After drinks, we headed to a late diner at Cannibale Royale, and after dinner we relaxed along a canal where we watched the city at night come to life. On our second day before heading out of town, we visited the city's most famous park Vondelpark, ate lunch at the fabulous gourmet food hall De Foodhallen, and did plenty more walking through town to marvel at the city's beauty.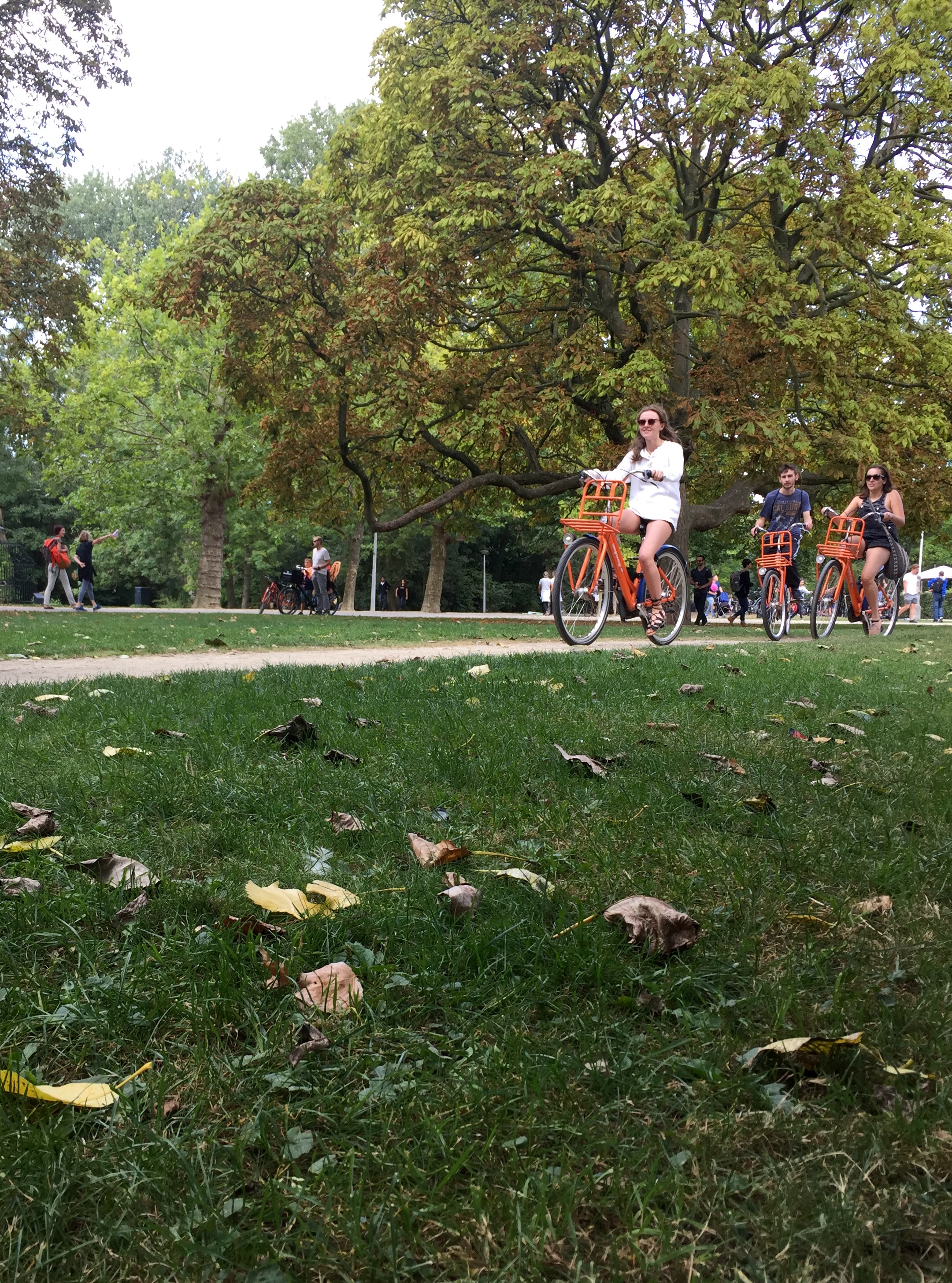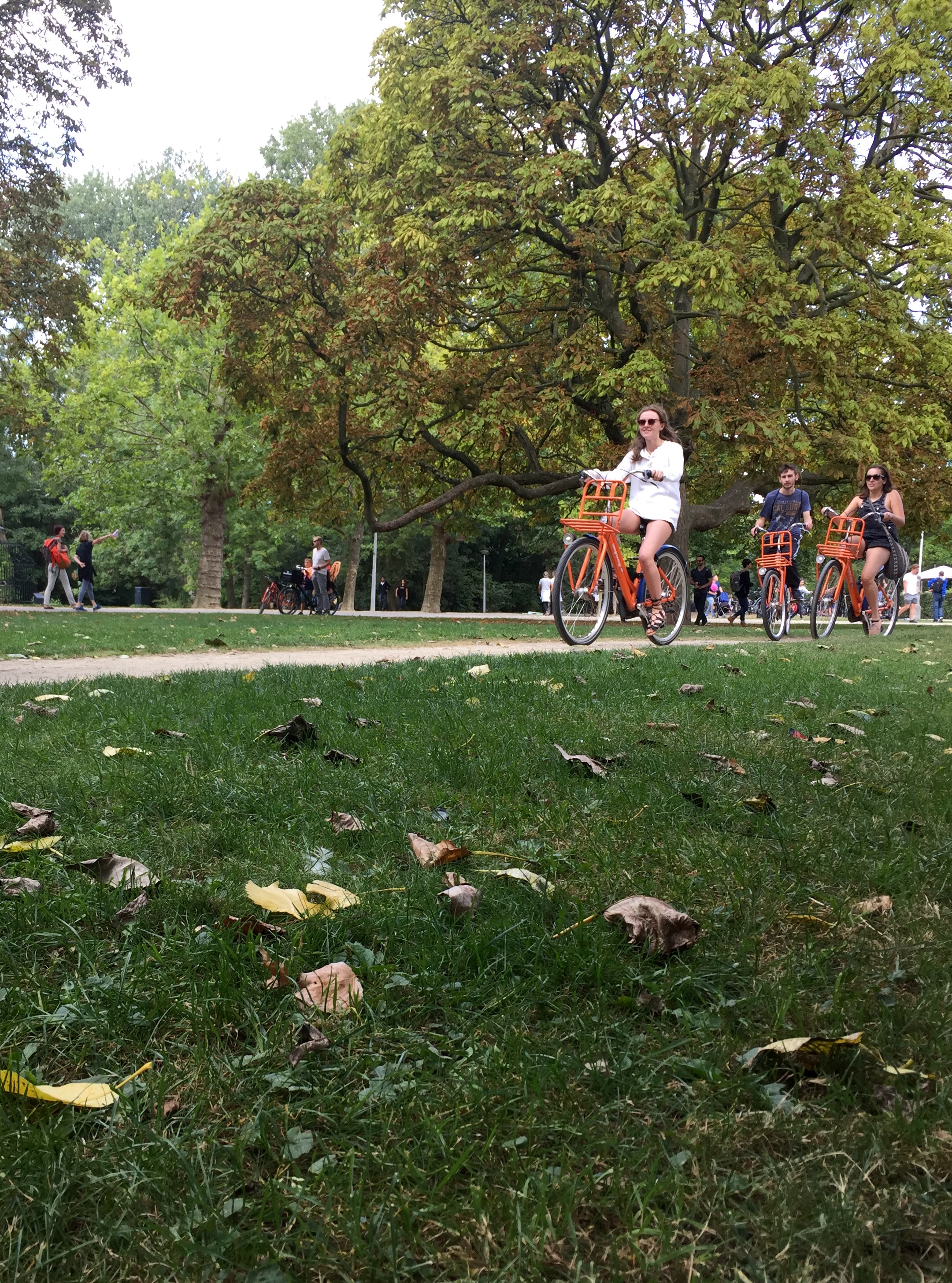 Overall, Amsterdam is without a doubt my new favorite city. The architecture, canals and bridges are stunning to take in, and the city is alive with bicyclists everywhere and cafes upon cafes full of Dutch folks enjoying the finer things in life like unwinding in good company. We have plans to head back to Amsterdam in November for Friendsgiving, an annual tradition with five friends, four from San Francisco and one from Seattle. I can't begin to imagine the enjoyment that is undoubtedly in store for that trip, and I can't think of a more perfect place to finish out our three month stint in Europe than in Amsterdam with some of our best friends.
Next up I'll update you on our weekend in London, and on deck for next week is an epic week of travel to Barcelona, Lake Como and Venice. For now, tschüss!
xo,
Shea