Between traveling back to the U.S., a trip to Atlanta and preparing for the holidays, I've hardly had a chance to write with updates on our last few weeks in Europe. I'm skipping a bit ahead here in sequence, but in honor of the upcoming Christmas holiday, here's a post on Europe's most charming winter festivities, Christmas Markets. Christmas markets are little villages that pop up at various cities across Europe to sell food, beverage and trinkets. We visited Christmas markets in Berlin, Prague and Hamburg.
The first Christmas market we visited was in Berlin, literally one block across the street from our hotel and was where we first developed our love for gluhwein.
The second Christmas market we visited was in Old Town, Prague. Their market featured the ever present Czech Pils Urquell as well as Czech comfort foods like dumplings and stews.
Our final weekend in Hamburg was luckily also the kickoff of Hamburg's Christmas market season where the girls and I did a Christmas Market hop including six very different stops. Most of the markets are congregated within the shopping area of Old Town Hamburg, and you can hardly walk a block or two without stumbling upon a whole new one. We indulged in gluhwein, beers and schnapps, gooey cheese, gyros and sautéed mushrooms with creme fraise, and we had so much fun shopping for gifts. We ended our night at Santa Pauli, the Christmas Market near the redlight district in Hamburg's St. Pauli neighborhood. Our Christmas market hop in Hamburg turned out to be ones of my favorite days in Europe, and was the perfect was to spend our final night in Germany.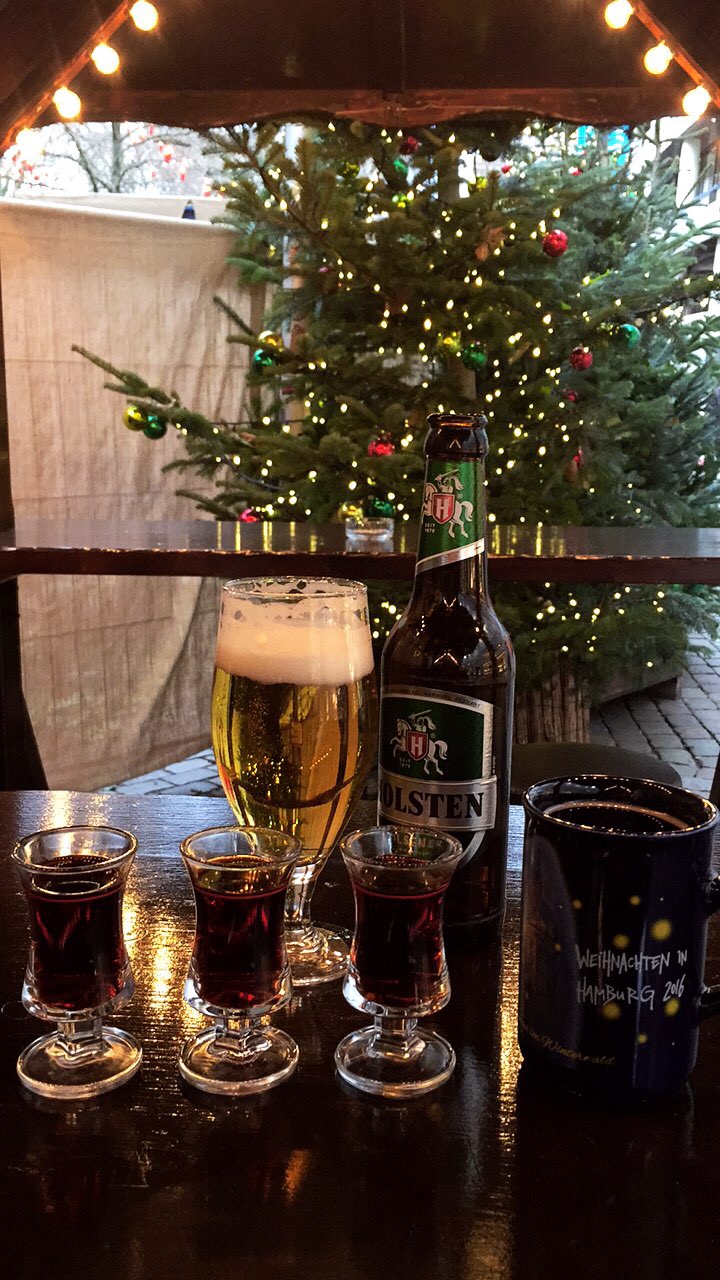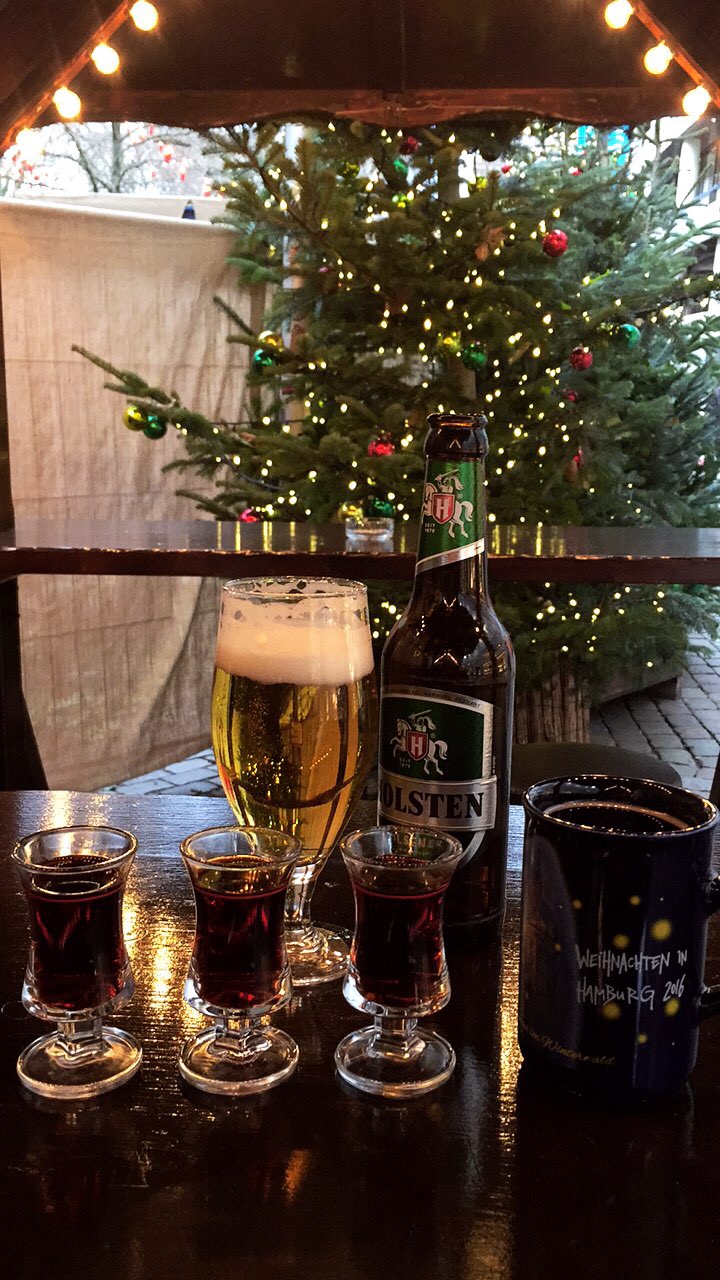 We had such a gluttonous and joyous time at the Christmas markets in Europe, so I am beyond shocked and saddened to hear of the recent attacks at a Berlin Christmas market which were an incomprehensible tragedy. I send so much love to those whose lives were lost and to their loves ones during this time of mourning.
Next up I'll catch you up to speed on our time in Austria and Bavaria, Prague and Amsterdam. Until then, Happy Holidays! ho ho ho.
xo,
S